T-Mobile TVision Home Promo Offers Satellite Customers $500 To Switch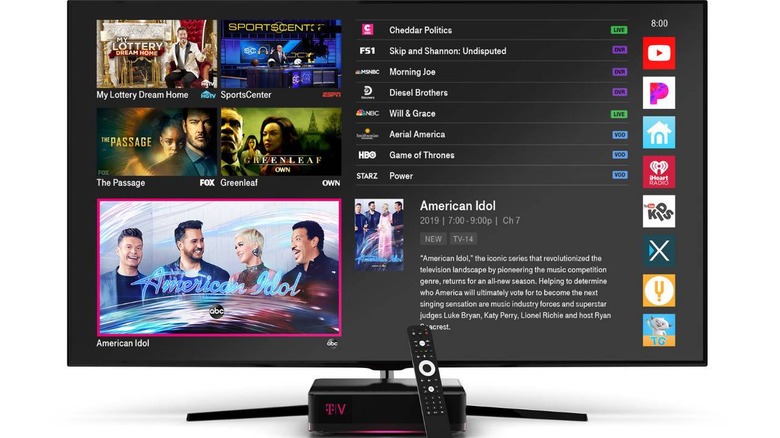 T-Mobile has taken the wraps off TVision Home, its rebranded version of the Layer3 TV service. The carrier plans to launch its home television products in a limited number of markets, including Chicago, NYC, LA, and Washington DC, though it will expand into other regions in the future. Joining the service launch is a program called 'Satellite Freedom' that'll pay off early termination fees for existing DirecTV and Dish customers.
The rebranded broadband-based television service offers consumers a streaming TV alternative to their existing cable and satellite services, but it comes with a price tag substantially higher than many competing (streaming) products. TVision Home will cost customers $90/month with ten bucks off for the carrier's wireless customers, plus $10 per connected television. Premium add-ons like HBO can be included for an additional fee.
For that price, customers get more than 150 channels, according to T-Mobile, including local broadcast stations and access to regional sports. The service features "AI-driven" features, namely content recommendations and a system that learns the user's preferences the more they use it. There's 1TB of DVR storage and the ability to set up profiles — including individual DVR space — for each viewer in the home.
The TVision Home device provides direct access to certain other services, such as Pandora, XUMO, HSN, and Toon Goggles. However, the carrier plans to offer more substantial third-party apps in the future, such as for Netflix and YouTube. The platform also supports Google Assistant and Amazon Alexa and can be used to directly view home security camera feeds.
As mentioned, the company is offering a promotion called Satellite Freedom that offers to pay existing satellite customers' early termination fees if they switch — the perk comes in the form of up to a $500 prepaid card. It's clear that T-Mobile is targeting existing cable and satellite users rather than directly competing for viewers already subscribed to other (in some cases, cheaper) streaming television customers.