T-Mobile to kick off 3G network by Summer, also to launch Android phone and iPhone in Austria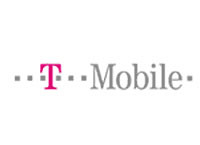 Sounds to me like T-Mobile might be writing checks they can't cash. But, apparently, the issues they were having with their 3G network have all been resolved and they will have it launched and activated sometime this summer.
Their CEO even went so far as to say it would be the best 3G network in the US, I don't see how they can pull that off since they can't even cover the US with their cellular network. I mean, how sad is it that I am not in an entirely rural area and we have coverage from AT&T, Verizon, Sprint, Alltel, and U.S. Cellular and I can't even get enough bars to make a phone call from T-Mobile here?
Some other news they had to offer was that they plan to launch an Android phone sometime in the 4th quarter this year. Lastly, they said they are bringing the iPhone to Austria by year's end, hopefully this isn't news to Apple. Oh and in case you've missed it, they already have a few different 3G phones out, even though their network for it won't launch for a while.
[via Crave]