T-Mobile Rumored To Buy $3 Billion In Wireless Airwaves From Verizon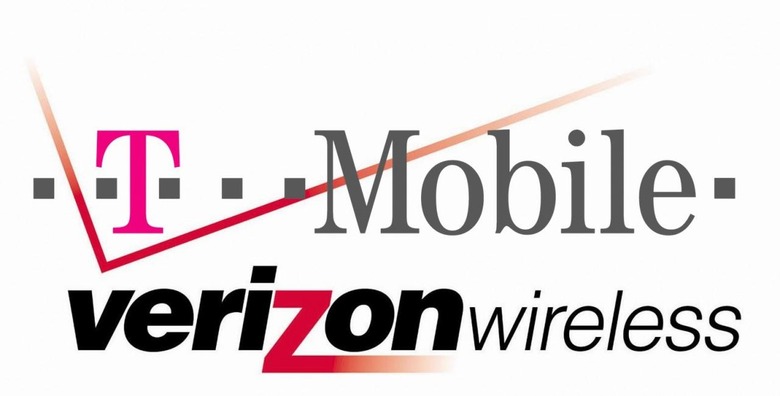 Reuters is reporting that an unnamed source "familiar with the matter" is saying T-Mobile is looking to buy $3 billion worth of wireless airwave spectrum from Verizon. T-Mobile, which is majority-owned by German telecom Deutsche Telekom, is the fourth-largest mobile carrier in the US. Its rapidly expanding wireless services operation is in need of more spectrum.
The $3 billion figure is an upper limit, according to the source. T-Mobile representatives declined to comment on the possible deal. Verizon reps haven't said anything as of this posting.
The circumstances and the math would seem to confirm the possible deal. T-Mobile last week sold off $1.8 billion in common stock and yesterday offered $2 billion in bonds for funding new spectrum purchases. Additional wireless spectrum would help to support such initiatives as its "Un-carrier" program of 200MB of free data to all tablet purchasers.
Meanwhile, Verizon Communications, the majority stakeholder of Verizon Wireless, has already said it is considering selling unused "A Block" airwaves. This would help pay for the $130 billion purchase of Vodafone's 45% stake in Verizon Wireless, which is scheduled to close early next year. This would further confirm the likelihood of the rumored T-Mobile airwave purchase.
SOURCE: Reuters