T-Mobile myTouch 4G Slide Gets Blurry Images Leaked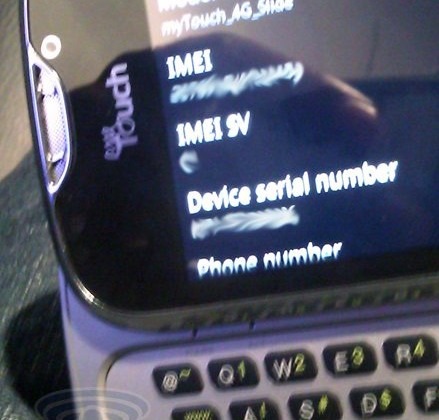 Just yesterday we mentioned that the HTC Doubleshot, also known as the T-Mobile myTouch 4G Slide had passed through the FCC signaling an upcoming release. Believed to arrive July 6, the myTouch 4G Slide has managed to stay undercover, until now. The first blurry images of the device have now surfaced.
One of BGR's sources got to spend some time with the T-Mobile myTouch 4G Slide, which gave him the opportunity to take some quick snapshots. The phone will run Android 2.3.4 Gingerbread and feature the latest HTC Sense 3.0 UI. The source claims that the device runs just as smoothly as the HTC Sensation and is much faster than the myTouch 4G.
Other features confirmed for the myTouch 4G Slide include an 8-megapixel camera, a shiny metal back cover, and no 3D display as was previously rumored. The source actually suggests the display is not all that impressive and the keys on the slide-out QWERTY keyboard are "squishy" like how it is on the T-Mobile G2.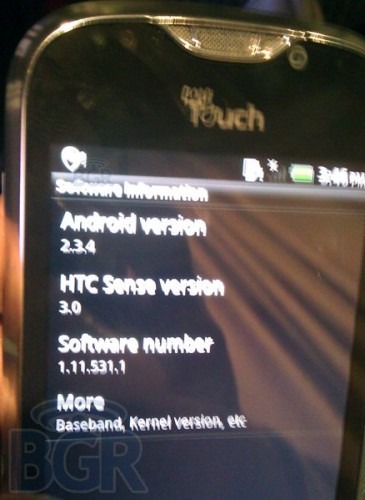 [via BGR]