T-Mobile Mobile Broadband Share Dock launches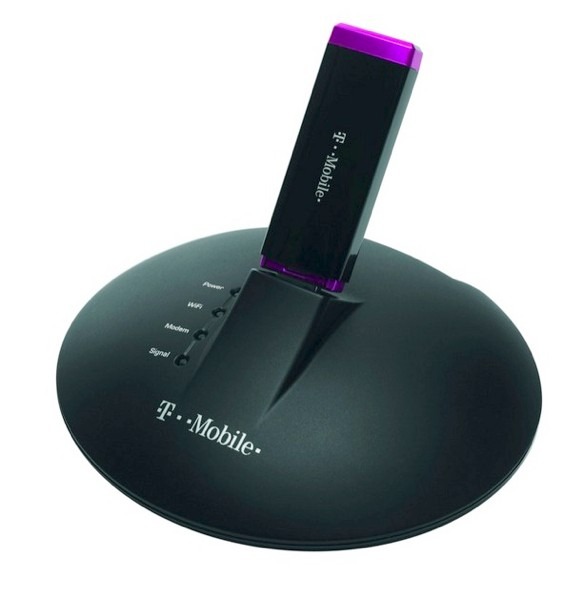 Who said a 3G Wi-Fi router has to be bulky and unattractive? That's certainly not the case with the the T-Mobile Mobile Broadband Share Dock, which is actually decent to look at while doing its mundane though important job. 
This router contains a USB HSDPA modem and a base. Both of these items distribute a Wi-Fi signal. What does this spell for you? This means you can actually take the modem with you anywhere you go for portable Wi-Fi access.
The dock costs £20 / month, which really isn't too bad if you don't need a constant home Internet connection. This is also a good way to avoid doubling up on your cell phone bill and Internet bill. At the moment, this is a UK only thing, but who knows what the future will bring. Hopefully we can see this pretty device stateside, too.
[via Engadget]