T-Mobile might be getting Galaxy Note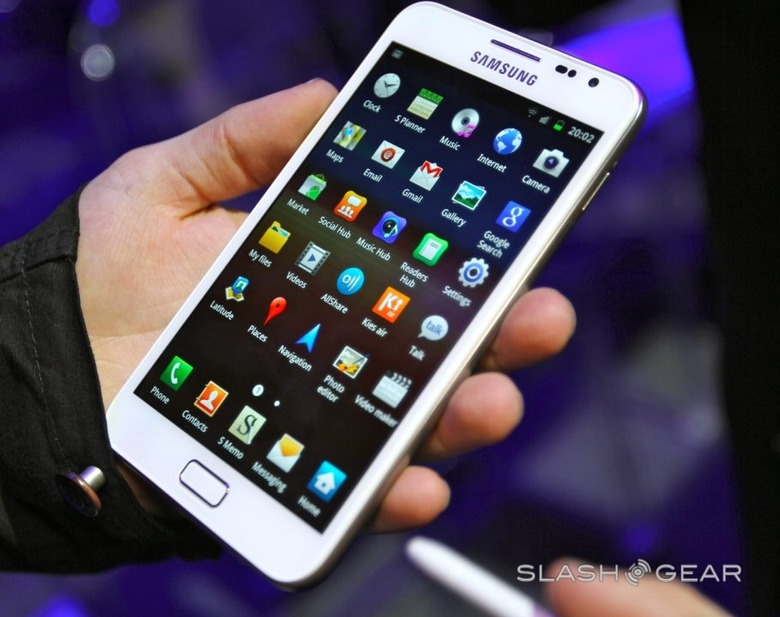 There's a rumor floating about that the Samsung Galaxy Note, currently exclusive to AT&T, will be making its way to the magenta-colored carrier in the near future. The unique 5.3-inch handset has been making a lot of waves, and going from AT&T to T-Mobile would not require a lot of huge changes under the hood. It's interesting to think about if nothing else, and there are a couple solid pieces of evidence to the rumor.
First off, as Tmo News pointed out, a Wi-Fi certification has been issued for a product with the name SGH-T879. According to the description, it has an 800x1280 resolution, which hints at a portrait-oriented device. Second, there are reportedly leaked pictures of the device which don't designate a specific carrier, but show that it is a distinct device that is different than the Galaxy Note currently being sold at AT&T stores.
Another interesting point to this story is that Android phones really don't like to cross carriers. Almost every major Android handset has remained exclusive to one service provider. There have been some exceptions, but that's been the rule. The iPhone, meanwhile, is now available on three of the four major networks, giving it a huge distinguishing advantage. It's no secret that Samsung wants to create the iPhone or Androids, and part of doing that would no doubt require cross-carrier support. So we'll see what happens.
[via Tmo News]