T-Mobile LG G7 ThinQ price is unbelievable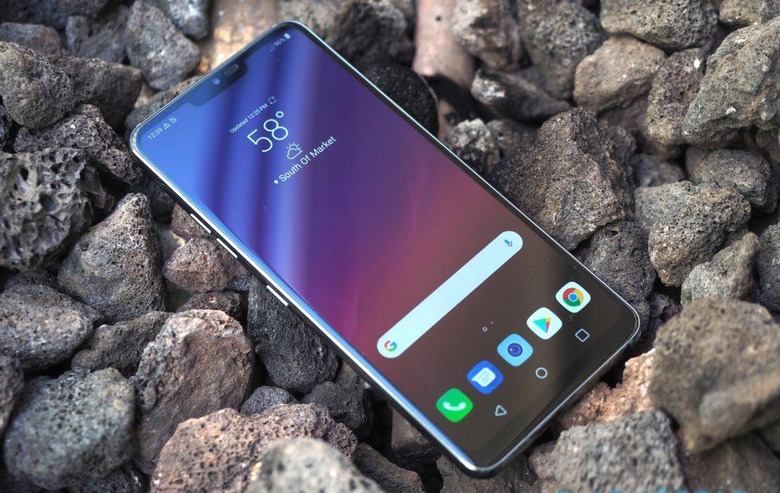 The LG G7 ThinQ is on the horizon, which means that it's time for carriers to begin announcing the deals and promotions they'll offer on the phone. T-Mobile, like it does with a lot of flagship phones, revealed today that it'll be running a buy one, get one free promotion on the LG G7 ThinQ. While we've come to expect such promotions from T-Mobile, the pricing it's given the G7 ThinQ leaves us scratching our heads.
T-Mobile's pricing for the G7 ThinQ breaks down to a $30 down payment for the phone when you get it, along with 24 monthly payments of $30 on its Equipment Installment Plan. At first blush, that all seems to be on the up and up, as each of the big four carriers favor device installment plans instead of two-year contracts these days.
However, the final price of the phone – $750 – becomes a little more mind-boggling when you realize that T-Mobile is actually charging more for the G7 ThinQ than it is for the Galaxy S9, which has a total price of $720 once everything is all added up. It isn't a huge difference, but at a time where LG is struggling to find an audience, it certainly doesn't seem like pricing the G7 ThinQ higher than what is essentially the gold standard of Android flagships is going to translate to a lot of sales.
With that said, you are getting a phone on the house with this promo as long as you satisfy the requirements laid out in the fine print. The good news is that there doesn't seem to be many caveats with this offer – T-Mobile simply requires that you're a well-qualified customer and that your account remains active and in good standing during the duration of your equipment installment plan. Assuming you can tick those boxes, you'll receive a $750 discount on a second G7 ThinQ in the form of 24 monthly bill credits.
While the ThinQ enters wide release on June 1, T-Mobile's pre-sale begins a bit earlier. If you're one of the few who won't mind spending more on the G7 ThinQ than you would on a Galaxy S9, you can head over to T-Mobile's website and sign up for this promo beginning on May 25.