T-Mobile: get a Galaxy S6 and we'll give you Netflix for a year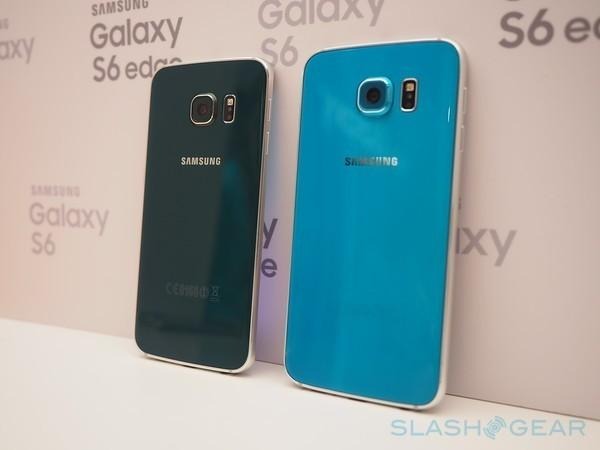 If you want a Galaxy S6, you're eagerly anticipating it's release. Savvy consumers aren't beholden to a carrier, and can get a phone anywhere they like. Those who prefer to use a lot of data on a faster network are probably on or eyeing T-Mobile. If you were interested in Samsung's Galaxy S6, but needed a carrier to call your own, T-Mobile just sweetened the deal for you. With the purchase of a Galaxy S6 on T-Mobile, you get Netflix. Free. For a full year.
The deal is available form March 27th through April 9, so you've got days until it's active. Right now, you'll have to pre-register for a notification as to when you can pre-order your Galaxy S6 from T-Mobile as the carrier hasn't said when we might be able to order the two new flagships through them. Also, though neither CEO John Legere's tweet or T-Mobile's official tweet mention the Galaxy S6 edge, it's pictured.
ATTENTION! If you get the @Samsung Galaxy #S6 from @TMobile you can get a year of @Netflix. #BOOM #bingewatch #HOC pic.twitter.com/FIArMJ0Tqk

— John Legere (@JohnLegere) March 25, 2015
Reading the tea leaves, it seems March 27th might just be the pre-order date, because why would you have a promo for a purchase you can't make? Also, the global launch for the Galaxy S6 is April 10, which this promo bumps right into. Though T-Mobile hasn't been clear on just when the phone will hit their stores, we'd have to think they're saying more than meets the eye with this promo offer.
For new subscribers, it's about $108 in savings (Netflix at $9/month). That's significant if you don't have a Netflix subscription, but really want one. It's not clear if the offer can be used on existing Netflix accounts, unfortunately.