T-Mobile G2x unboxing and hands-on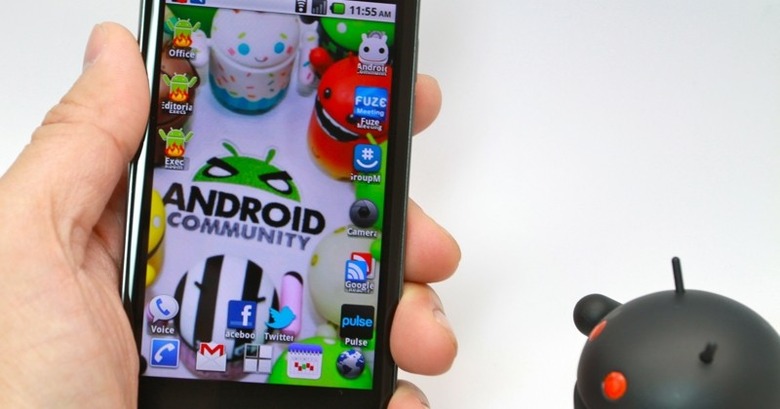 The T-Mobile G2x may be brand new on virtual shelves yesterday, but we're not exactly unfamiliar with the Android smartphone. Announced officially back at CTIA 2011 last month, and launched as the LG Optimus 2X a couple of months before that (for the European market), the dual-core handset has already built itself something of a following. The T-Mobile G2x variant has landed on the SlashGear test bench: read on for our first-impressions.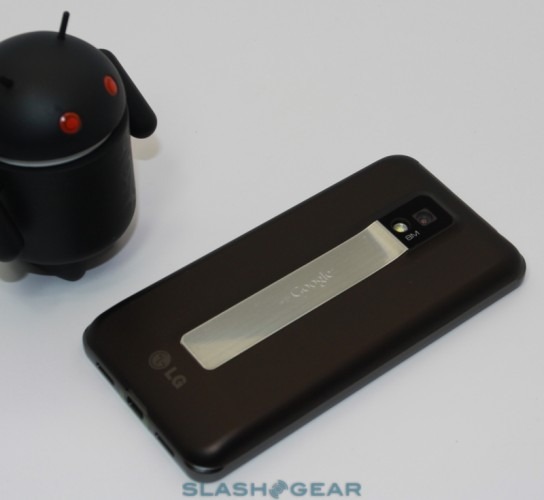 Still, the blunt edges leave plenty of room for ports, and unlike on the Galaxy S II, LG has managed to squeeze in separate microUSB and mini HDMI connections. That means you can simultaneously charge the G2x and output Full HD 1080p video. Alternatively it's tailor made for gaming, and T-Mobile preloads Need for Speed Shift H and a demo version of N.O.V.A., along with the video-on-demand T-Mobile TV app, Zinio and Qik. As a Tegra 2 based device there's also support for the NVIDIA Tegra Zone app, which flags up news and reviews of content suited just for the 1GHz chipset.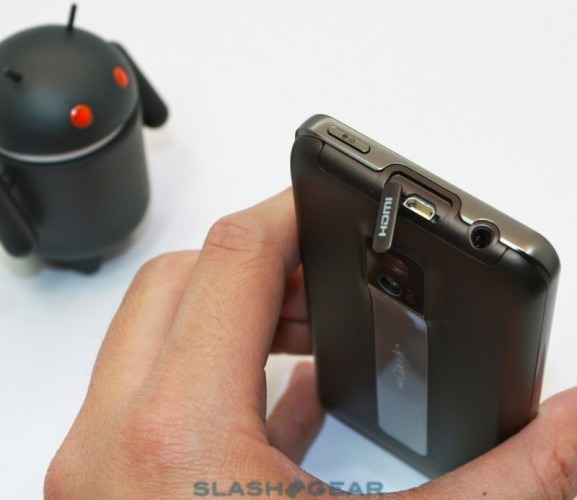 The question will be whether the G2x's WVGA display can keep up with the qHD panel on the new HTC Sensation, which is also headed to T-Mobile USA as the HTC Sensation 4G. That will offer both a 4-inch screen size and a faster 1.2GHz dual-core processor, as well as the extra pixel density and HTC's arguably more polished Sense experience. Still, Sense will likely get in the way of timely software updates, though given the Sensation 4G will arrive with Gingerbread already in place, and the G2x isn't expected to get the Android 2.3.3 update until around June, the pure "Google Experience" might not be entirely a clear win for LG.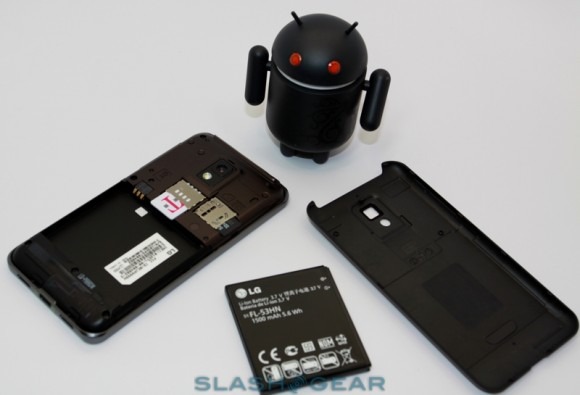 We'll be answering that question – and all the rest – when we put the T-Mobile G2x through its paces in the full SlashGear review. Until then, enjoy the hands-on gallery and demo video!
Sample 1080 video recorded with T-Mobile G2x
[vms 081e3549803b928260f5]
Unboxing T-Mobile G2x
[vms edf1eb4e6e52a37ea7bc]
BONUS: 3D Hands-On!