T-Mobile G1 Hands On: How Does It Measure Up?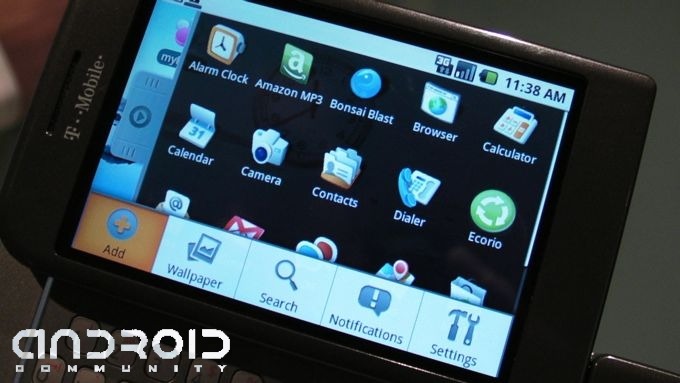 The T-Mobile G1 event this morning gave us our very first in-person glimpses of the G1, the first phone ever to run on Android. For the most part, we were blown away by an intuitive design, enhanced functionality and Google integration but there were a few things that made us scratch our heads.
Check out more photos and the full hands-on gallery after the cut.
The G1 has a quadband GSM and HSDPA 1700/2100. It also features GPS, Bluetooth and WiFi connectivity. The 3.2-inch 320 x 480 touchscreen is quite attractive, plus you can slide it over to reveal a full QWERTY keyboard.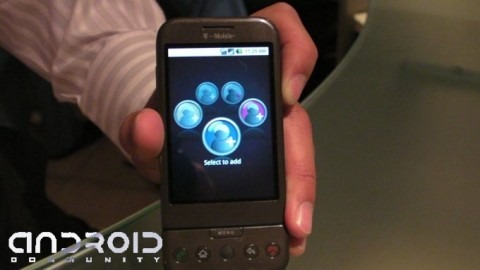 One rather interesting feature is the dedicated search button. Regardless of what application you are currently in, the search function will work across the entire device and give you contextually accurate results. So, if you're in Contacts and press it, it will search your contacts, if you're in Calendar, it will search your calendar. The web browser also uses the same tech as the desktop-based and more robust Google Chrome.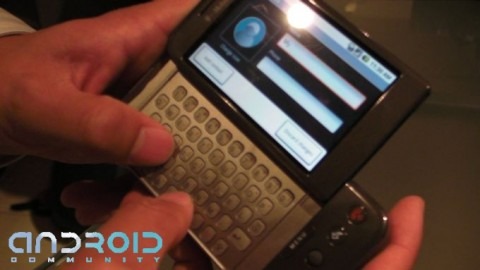 The QWERTY keyboard makes it much easier to type in web address and forms than the iPhone 3G. However, the G1 is also larger than its competitor and possesses less storage with a 1GB microSD card included, and a maximum of 8GB supported.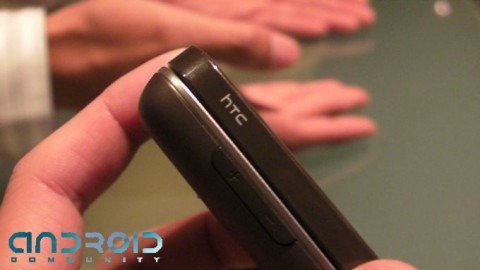 The G1 has Google Maps and can use Street View along with a digital compass, plus you can send MMS. However, it lacks a standard 3.5mm headphone jack and instead has a HTC ExtUSB, which is a mini-USB audio plug. A2DP stereo Bluetooth is missing on this go around, though it will likely make an appearance in later versions. One thing that has many concerned is the 3G data cap limit, restricting data use to 1GB a month, otherwise your connection is lowered. That's a serious bummer.
On a brighter note, check out the full gallery of our hands on experience with the first Android phone ever below.