T-Mobile domestic data roaming limits start April 5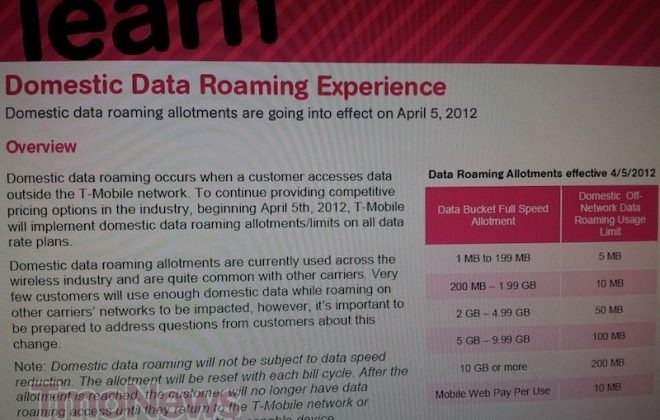 T-Mobile will be making some changes to its domestic data roaming come April 5, according to a leaked internal document obtained by TmoNews. Instead of capping data speeds for domestic data roaming, T-Mobile will completely cut off your data if you exceed your allotment for the billing cycle. This means you won't be able to connect unless you use WiFi or return to an area within your T-Mobile network.
According to T-Mobile, the change will help reduce data roaming costs so that the carrier can continue to provide competitive pricing options. Customers will begin receiving notifications in February regarding the change via bill inserts, emails, and SMS messages. The change will take effect starting April 5 and T-Mobile will send text messages to alert customers when their domestic data roaming approaches 80 percent and 100 percent of their allotments.
The new domestic data roaming allotments will apply to all existing T-Mobile data plans, including grandfathered plans. There are some accounts exempt from the new limits and they are Business/Government, Small Business, T-Mobile employees, Mobile broadband rate plans, Voice domestic roaming, text and picture messaging during domestic roaming, and international voice and data roaming.