Synology launches the new DS216j home NAS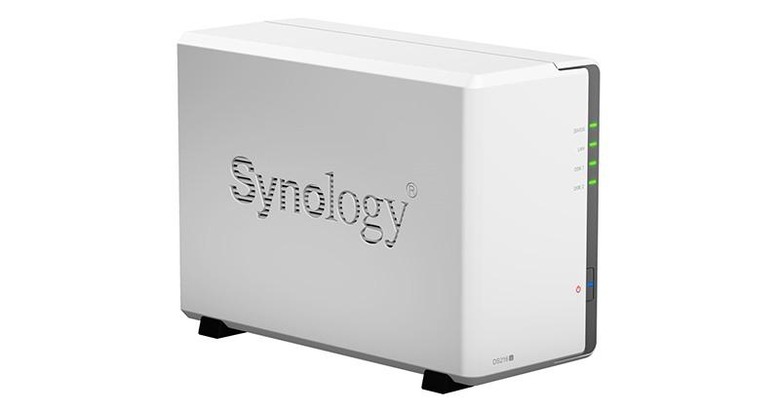 There used to be a time where virtually all of your files were stored on a single computer. Maybe you'd have CDs or floppy disks with some backups, but that was generally it. In today's world, you don't necessarily want all of your media and important documents sitting on a desktop or a laptop. Instead, you might look to a NAS to help you out.
Today, Synology has announced the availability of their new DS216j, which takes the place of their older DS215j model. This 2-bay NAS is designed for home users that want to backup their data, share files, and of course, stream content to their various media devices around the house.
The little box has plenty of power to do everything you'd need. It features a 1.0GHz dual-core Marvell Armada CPU, and 512MB of DDR3 RAM. And while it's got the power to store and stream your content, it's not going to use too much electricity to do so. Power consumption is only 14.85 W at peak, and 6.95 W when the drives are hibernating.
The DS216j boasts read speeds of 112.75 MB/sec and write speeds of 97.6 MB/sec over the gigabit network adapter. If you're encrypting your files, it will slow down your speeds, but you'll still get an impressive 42.89 MB/s read and 31.4 MB/s write times, which are vastly improved from the retired DS215j model.
If you're using this NAS for streaming your multimedia content, you'll find that it has plenty of features to help you out. It'll automatically process thumbnails, and transcode audio tracks to MP3s on the fly to help reduce streaming bandwidth. And it supports streaming to a wide range of devices, including smart TVs, game consoles, Apple TV, and even your Chromecast.
The DS216j is on sale starting today, and retails for $169.99. You'll need to bring your own hard drives, though.
Source: Synology