Synology DS114, DS214play, and DS414 NAS units introduced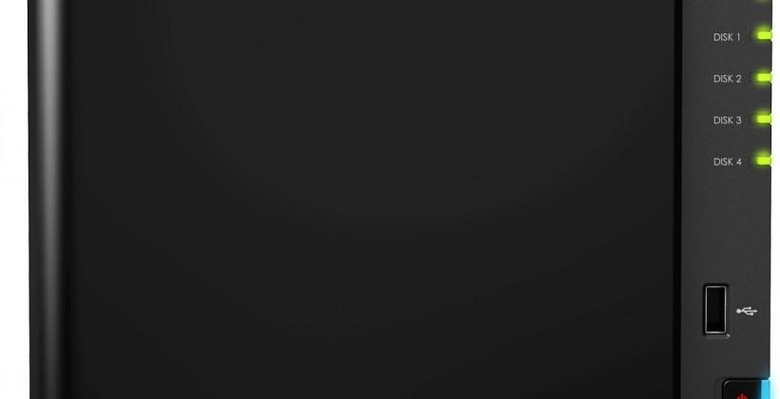 Synology has introduced three new NAS units, each of which features its own design and specifications while sharing similarities and elements. All three models — the DS114, the DS214, and the DS414 — have been launched today, with the DS114 and the DS414 in particular having global shipping starting today. We've a gallery and all the details after the jump.
First is the DS114 NAS, which is aimed at both home and small business users. With the storage drive comes a write speed of 71.83MB/second and a read speed of 108.32MB/second, both in a Windows environment. There's 512MB of RAM, which doubles what the previous model offered, as well as a couple USB 3.0 ports and an eSATA interface to power the unit. The unit runs the DiskStation Manager 4.3, also called DSM.
The DS214play falls in the middle of the bunch, with a 1.6GHz dual-core processor and 1GB of RAM. Under a RAID 1 configuration under a Windows environment, write speeds can hit 100MB/second and read speeds can reach 110MB/second (higher in some instances). This particular NAS is being hailed as being energy-friendly, pulling 11.5 watts and 28.74 watts in hibernation and full operation modes.
And rounding it all out is the DS414 NAS, which offers a 1.33GHz dual-core processor and 1GB of RAM. There are a couple SuperSpeed USB 3.0 ports, a dual-LAN, and tool-less HDD trays, which are new. Write speeds hit 135.63MB/second and a read speed of 207.07MB/second with link aggregation enabled and under RAID 5 configuration. The system runs DSM 4.3.
Said Synology's Product Manager Michael Wang: "A little extra gets you a better, more advanced Synology product, bringing you the best overall NAS experience. Through this expansion, we help our customers transform IT infrastructure from a cost centre to an asset for innovation and success."