Symantec says pcAnywhere safe again with new security patch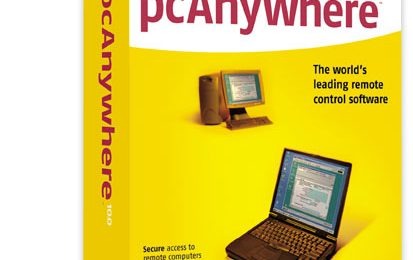 Symantec has released a security patch for its pcAnywhere application, declaring it now safe to use again. The patch follows Symantec's warning last week for all users to disable the product after the company discovered that the source code had been stolen back in 2006, meaning users were at greater risk of being hacked.
According to Symantec, the software is safe to use again as long as customers apply all the latest updates and security patches. A patch was released last week for pcAnywhere 12.5 followed by patches for versions 12.0 and 12.1. You can download the patches here or you can contact Symantec at pcanywhere@symantic.com for more information.
The security risk was exposed after a hacker by the name YamaTough released the source code of Symantec's Norton Utilities PC software and threatened to publish the source code for the company's anti-virus programs as well. Symantec then admitted that the source code for its Norton Antivirus Corporate Edition, Norton internet Security, Norton Utilities, and Norton GoBack had all been stolen when someone hacked into its network in 2006.
But unlike the antivirus products, which all have been updated since, the pcAnywhere software has remained relatively unchanged since 2006, making it more vulnerable. With the latest software patches, Symantec insists that versions 12.0 and 12.1 are safe to use again and it's also offering free upgrades to version 12.5.
[via Reuters]