Sygic: GPS Navigation, the offline nav-and-map app for iOS and Android, has added some new third-party integrations for discovering nearby deals and parking options. Already glutted with online and offline additions over the course of the company's decade-long history, the freemium Sygic app competes with Nokia HERE Drive, the offline nav-and-map app for Lumia devices. A ParkMe addition brings the older Sygic app back into parity with the Nokia app.
Sygic users can get the Foursquare integration just by updating the Sygic app in the Google Play Store or App Store. You can add the Groupon and ParkMe features by updating from within the Sygic app. All three changes are gratis.
As with most of Sygic's features, you can download and save Groupon and Foursquare locations to your device for offline access. Once you have plugged in a route and selected your desired way points, you can turn off your device's data link to save on battery life and data usage. The app notifies you by spoken alerts when you are nearing the selected locations.
ParkMe is a database of about 28,000 worldwide locations. With this integration, the Sygic app can show you where the cheapest, nearest parking is, once you've arrived at your destination. Nokia HERE Drive has already been doing this with LiveSight.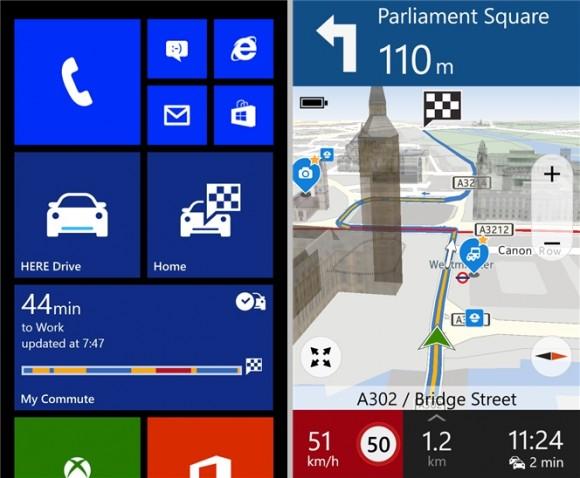 As far as an app-to-app comparison goes, you're trading off feature set and platform for price. Sygic: GPS Navigation comes as a free download for most countries and regions, but you must purchase the app after a trial period, with prices differing by locale ($22.99 USD on the low end to $90.99 USD for the whole world.) Its feature set is gigantic. Nokia HERE Drive is free for all Lumia device users, with a very respectable bevy of useful functions.