Sygic Driving Assistant lands for Ford Sync 3 Vehicles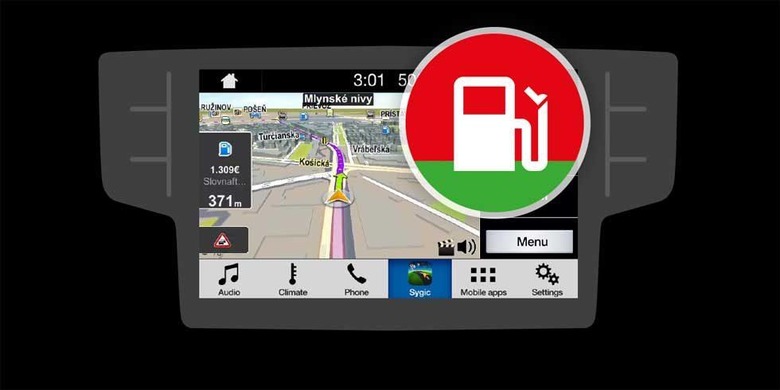 Navigation app Sygic has announced at MWC 2018 that its Driving Assistant feature for Ford vehicles is now available. The Driving Assistant feature is voice-controlled, interactive co-driver feature that lets drivers ask for nearby rest stops, restaurants, hotels, and traffic jams along their route. The voice control means the drivers can keep hands on the wheel and eyes on the road.
The app is optimized to work with the Ford Sync 3 AppLink touchscreen in the vehicle using the Smart Device Link tech from Ford. Sygic already has features that drivers will appreciate integrated like GPS map tools, real-time traffic data, parking advice, and real-time information to help find the best fuel prices.
The new Driving Assistant feature is activated by pressing a button on the steering wheel. Voice Commands can then be used like "Find a hotel," or "Find a petrol station." Asking "how is traffic ahead" will get the driver real-time traffic information. The driver can ask to change routes to avoid traffic if needed.
Sygic says that the new feature demonstrates again its commitment to safety by allowing drivers to get information without needing to take hands off the wheel or risk distraction. The company says that the feature is like having a friend in the passenger seat to navigate for you.
Sygic premium users have access to the Fuel Assistant feature that advises when fuel is low. Tire Pressure Assistant also warns of low tire pressure and will direct drivers to the nearest service station.
SOURCE: Sygic