swivelCard paper USB connects to your special web page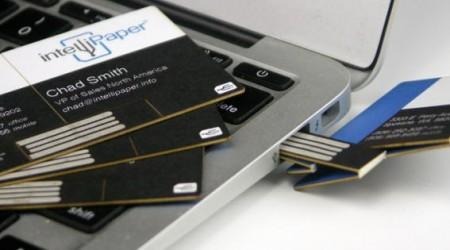 Ever wondered whether the business cards you hand out end up in people's collection or in the trash bin? Or have you ever wished your business cards were more dynamic, without having to employ expensive gimmicks? Do you want a business card that, even if it does get thrown away, isn't a nuisance to the environment? If you answered yes to any or all of these questions, then you might just be the supporter that swivelCard is looking for.
swivelCard is a business card with a USB chip but, unlike similar contraptions you might have seen in the past, this one is made out of paper just like a regular business card. Yes, paper. If that weren't special, or strange, enough, this business card is meant to be used more than a business card but less than a USB drive. You basically hand it out to people, customers, or perspective clients and ask them to plug it into their computers daily, from time to time, or even just once, with the promise of a customized or always changing updates related to their interests or to your product.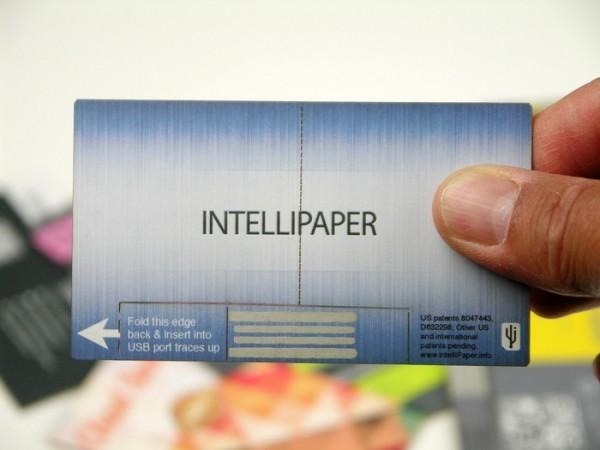 How does that all work? It's quite simplistic really. Inside the USB is a web page file called "Double-click to launch.html" (we kid you not). This innocent looking web page will then connect to swivelCard's remote server which will download redirect instructions so that those clients will be taken to any website or file of your choosing. Yes, you can "program" the USB to redirect to, say, your own website, a product page, a news site, a Dropbox file, or anything else you can think of worth sharing to those clients. What's more, you can even monitor the usage statistics of your little business cards to check on them. Of course, each card has a unique ID that makes spying, rather monitoring, on those cards easier.
It might sound a bit like marketing speak and, to some extent, it is. There are definitely smokes and mirrors involved. For one, that USB chip has a storage capacity of less than 1 MB. Shocking right? Inconsequential anyway as that chip cannot be written to once it's made. It's basically like a mini CD in USB form. The entire point of the chip is to house a file that users (your clients/recipients) will open that will redirect them to the content of your choosing. You, as the swivelCard owner, are free to change that location or file any time you want, even after you've handed the card out. In fact, it's that magical quality that might even impress, or scare, your clients. And no, you can't remotely access or spy on them. The analytics all happens on the server side of the equation.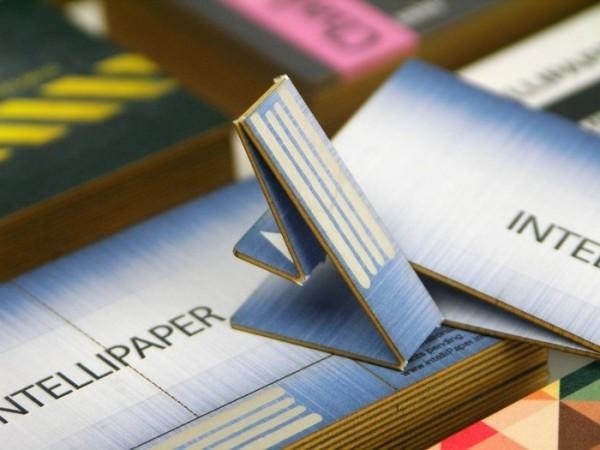 This is both an enterprising proposition and a rather suspicious arrangement as well. It all builds on the trust that you, as the Kickstarter backer, places on the startup behind the project. There's also the matter of trust the recipients are willing to place on you, trusting that inserting that strange looking business card will not result in virus, malware, or any violation of their privacy. That said, the project has reached and even surpassed its $10,000 funding goal in just 8 hours, with more than a dozen putting more than $250 for a taste of this new kind of networking.
SOURCE: Kickstarter