SwitchCharge keeps your Switch topped up while propped up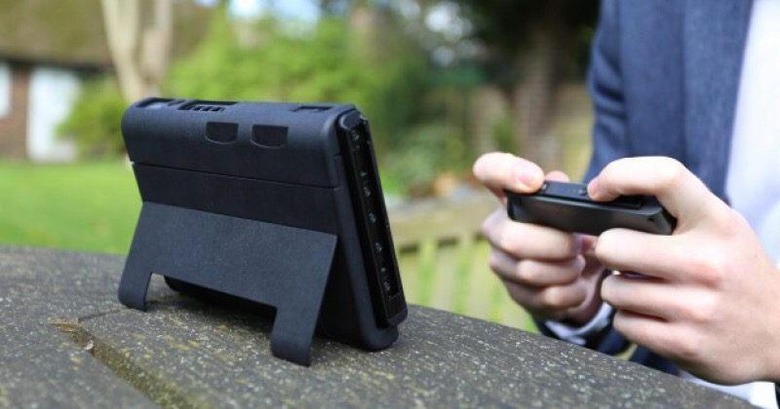 The Nintendo Switch is admittedly creative in the way it has mixed console and handheld gaming but, in the weeks that followed its hotly received launch, a few design warts have popped up. One of biggest design headaches is the location of the Switch's charging port, which basically meant you can't charge it while playing with the Switch propped up on its kickstand. While there are a few solutions floating around, the SwitchCharge may have trumped all those by offering charging on the go, a more stable kickstand, and some added protection for your Switch.
OK, so the SwitchCharge is practically the Switch equivalent of a smartphone battery case with a built-in kickstand. That, however, would be overly simplifying it and underestimating what it brings to the table, almost literally too. In truth, it's a multi-functional case that almost, just almost, addresses your every Switch need.
First, of course, is the charging. It has a customized 12,000 mAh battery that has been tuned to output just the right amount of power to quick charge the Switch. And you can do this even while the Switch is on use on a table, desk, or tray. And without wires, to boot! There's a row of LED lights at the side to warn you when the SwitchCharge itself need to be charged.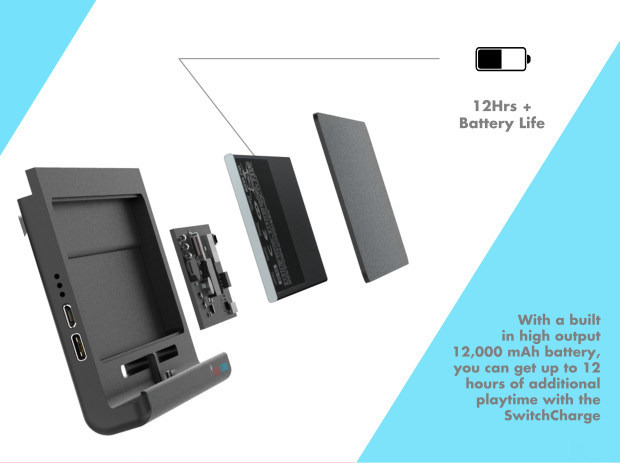 The second is that kickstand. While the Switch has its own, it's mostly regarded as unreliable and flimsy. The SwitchCharge case provides an alternative solution. As for the case itself, it's made of durable plastic to protect the device from basic falls and scratches. There are even two slots for game cartridges you might want to take with you anywhere and everywhere.
As delightful and useful as the SwitchCharge might be, it's not yet a retail product. It's still up on Indiegogo, where it has already raised nearly twice is funding goal. There's still about 24 days left, so Switch owners might want to think hard before the chance runs out.
VIA: Indiegogo