SwiftKey for Android gets built-in search for rapid web browsing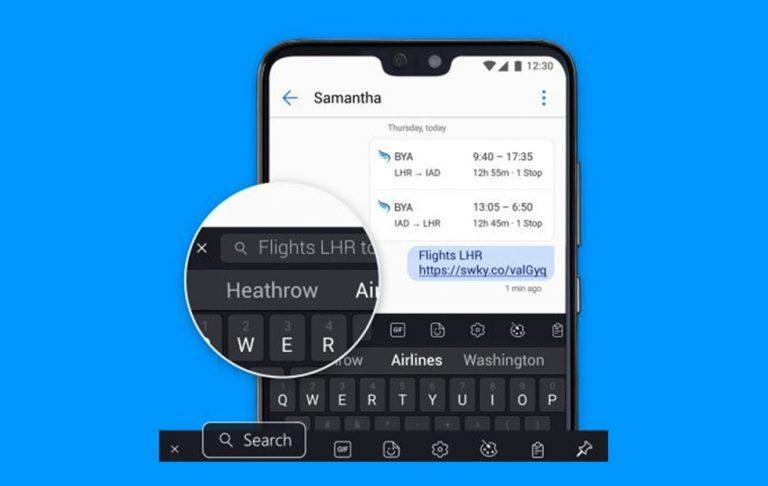 Microsoft has released an update for its mobile keyboard SwiftKey, giving Android users access to a built-in search bar. With this new feature, users can directly browse the web and share the content they find with others, eliminating the need to toggle between an app and web browser. As expected, the new feature uses Bing as its search engine.
SwiftKey users can find the new search bar by tapping the app's "+" symbol located on the left side of the top row. A search icon will appear; tap that and it'll open the search bar. Users can type their queries in the search bar the same way they would on a desktop or mobile web browser.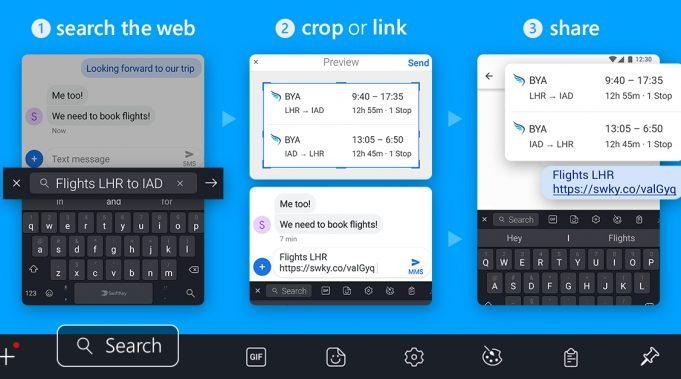 Instant rich results are provided from Bing Search, according to Microsoft, which enables users to share those results by taking a screenshot and then cropping it. In addition to searching for specific words or terms, Microsoft also enables users to type in a website URL to be taken directly to that website.
The integrated search feature is arriving for Android users in Italy, Germany, the US and UK, Canada, France, Australia, Japan, India, and Spain. It's unclear whether Microsoft plans to expand the support into other countries and when the feature will be arriving on iOS.
Talking about the new feature is SwiftKey's Senior Product Manager Colleen Hall, who said:
We're always looking for ways to make typing and messaging faster and smarter for our users. By having search right there in the keyboard, users can browse for information and share it with their contacts without leaving the conversation, whether that's for quick fact-finding, checking the local weather or sharing news headlines and images in a message.