SwiftKey 4.3 beta brings multiple keyboard layouts with custom positioning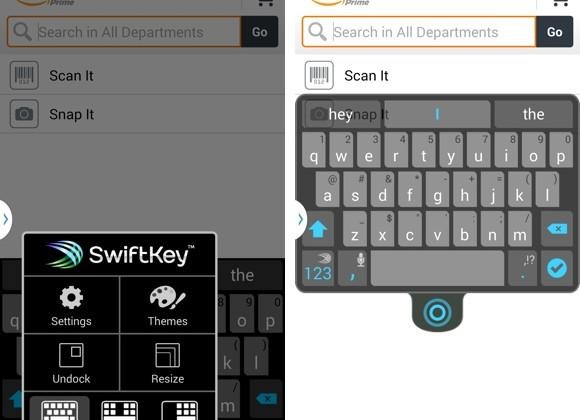 SwiftKey has rolled out the latest beta app update. This one brings the app up to version 4.3.0.139, but before anyone knocks this as simply being a bug fixing update in the beta process — there are some worthwhile changes and improvements this time around. The folks at SwiftKey have this listed as bringing "layouts for living" which is another way of saying more options in terms of keyboards.
By options, this 4.3 beta update includes multiple keyboard layouts that can be moved into custom positions on your tablet or smartphone. This is described as being a method to "undock" the keyboard. In other words, instead of being limited to a keyboard sitting at the bottom of the screen, SwiftKey 4.3 allows users to move it and even resize it. This includes splitting the keyboard in two.
SwiftKey has this one called Thumb mode, and as the name would imply, it should work for those who type with two thumbs. There is also a Compact mode, which could be good for those with a smaller display, or those looking to type one-handed on a larger display. The Compact mode will allow users to move the keyboard from left to right with a long-press and drag.
Next up in terms of the different options is the Full mode, which as the name would imply — offers a full-width keyboard. This one is described as being a traditional full-width keyboard and is likely the one current SwiftKey users will be familiar with as it had previously been available. While this could vary from person to person, this one is intended for those looking to two-hand type on a tablet, while not holding the tablet.
Anyway, as we have seen in the past, the latest beta is available from the SwiftKey website. The link is below and remember, you will be looking for SwiftKey Beta 4.3.0.139. And just to clarify, this single APK will work for tablets as well as smartphones.
SOURCE: SwiftKey