Swapping drives made easy by Logitec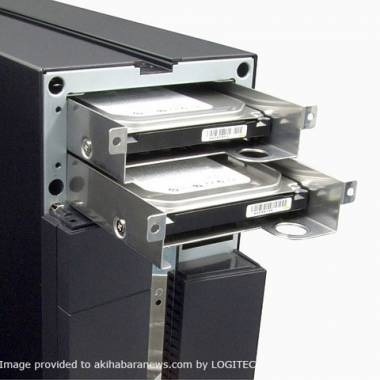 How often do you swap out hard drives on your desktop PC? Well, most people don't really find themselves doing it all that often. But I do it enough to consider a case that'll make it easier for me.
Logitec (not to be confused with Logitech) has announced a PC that can do just that. The LC-74T can have two SATA drives mounted on removable racks. This will allow you to just pull them out and swap drives with ease.
No official word on pricing, and as for availability, you'll need to head over to Japan to nab one of these.
Logitec LC-74T, the new Desktop with extractible hard disks [via akihabaranews]