Swann releases Freestyle HD 1080p wearable video camera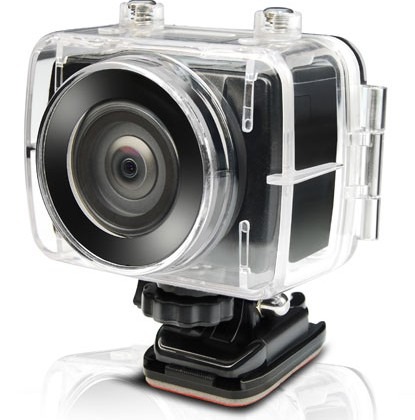 Swann released a new video camera today called the Freestyle HD. It's designed to be wearable and you can easily mount it to bikes, cars, and helmets as well. It offers Full HD 1080p video capture with up to 3x digital zoom and can snap photos in JPEG format with its 8-megapixel sensor. It also has a detachable LCD viewer.
The Freestyle HD has a housing that's pretty rugged and is waterproof up to 65 feet, making it a really versatile little camera that you can take and operate hands-free on all your outdoor
adventures. It comes with a various interchangeable mounting brackets to attach to whatever you need. When it's not mounted to a skateboard, you can also use it as a regular point and shoot camera, shooting 1080p HD video at 30fps and with stereo audio.
Plus, Swann includes a wireless remote control for the camera as well as a detachable 1.5-inch LCD screen to let you preview and operate the camera from afar. An HDMI port lets you watch your videos directly from the camera on your HDTV or you can transfer your videos via MicroSD or USB. Its lithium ion battery provides up to 2.5 hours of recording time per charge.
The camera is priced at $279.99 and is available now at various retailers, including Best Buy, Tiger Direct, and Fry's. For more details, you can visit the Swann's product page.