Suunto Kailash watch offers adventure log, sapphire glass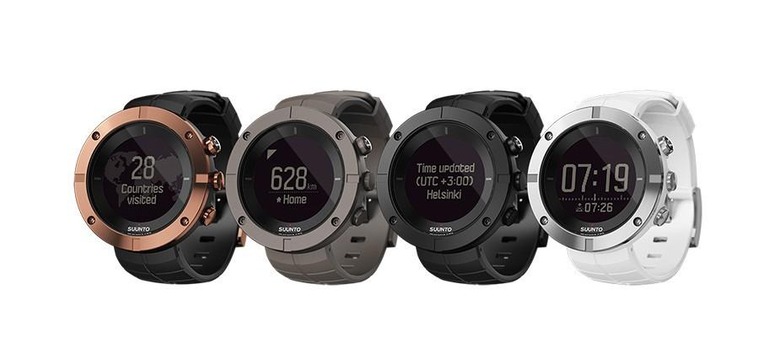 Are you an adventurer at heart in need of a watch but not terribly keen on the idea of a typical smartwatch? Suunto has introduced a new wearable that is a solid compromise between the two, the Suunto Kailash, which is named after Mt. Kailash, a Tibetan peak. This is the first watch in the maker's Suunto World Collection, and despite its fairly traditional design, it packs a handful of smarter-than-usual features: GPS and an adventure log to name two.
The Suunto Kailash watch features space-grade titanium, which makes it both stylish and durable without adding much weight to the wearable. This is joined by sapphire crystal glass for that extra dose of durability (an adventurer would need no less) and a so-called "outdoor-proof composite casing." That is all joined by a soft silicone watch strap.
Other style features include a dedicated "7R" button, which is made of sapphire glass, and four design editions: silver, carbon, copper, and slate. The watch is more than just looks, however — it is also designed to complement an adventurous, travel-heavy lifestyle. One of the ways it does this is with integrated GPS. More notable, though, is the Adventure Logbook.
The Adventure Logbook is exactly that it sounds like: a log of the wearer's adventures. The log includes things like the cities and countries the wearer has been in, as well as the distance he or she has travelled. That log is pulled up using the aforementioned 7R button. If you're somewhere new, the watch uses GPS to offer up directions and data on getting back to wherever you're coming from, whether it's your home or a hotel.
The watch will be available later this month across the globe for 900 Euro.
SOURCE: Suunto