Surface Studio iFixit teardown: ARM CPU, upgradable hard drive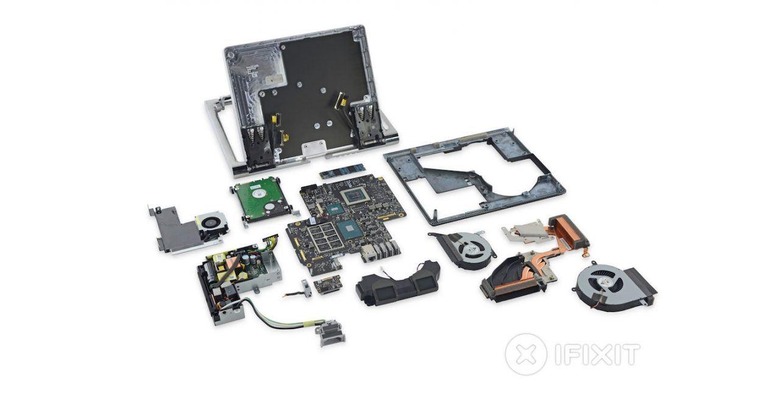 Some of the very buyers of Microsoft's new Surface Studio all-in-one PC will be receiving their orders soon, and the teardown experts at iFixit were among the first to get their hands on one. They wasted little time in diving beyond that 28-inch touchscreen display in their effort to rate the device's repairability. Like most compact PCs and laptops these days, most components are locked in place, preventing any kind of repairs/modifications by users, but iFixit still came away with a few surprises.
The first is that while the Surface Studio uses Intel's x86 architecture, it also makes use of an ARM chip to power the PixelSense display. Also comforting to know is that screen can be replaced if it's damaged, but it certainly won't come cheap.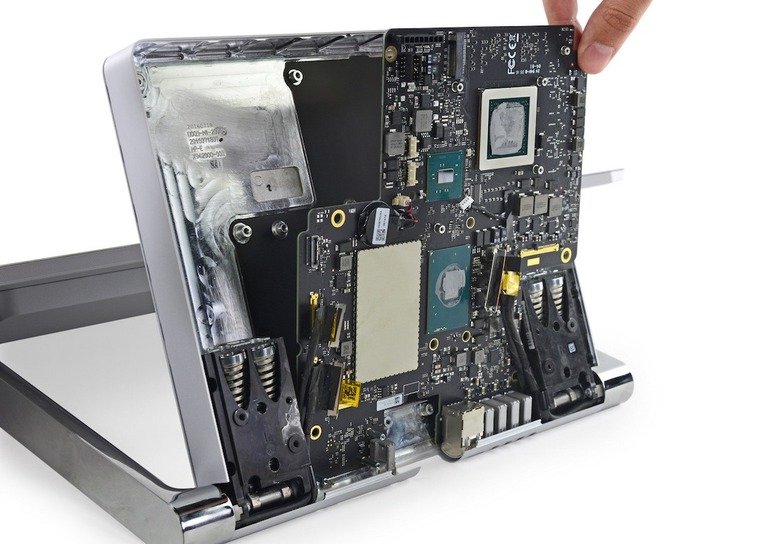 As far as being upgradable, Microsoft seems to have done all it can to prevent users from adding newer components down the line. The RAM, CPU, and GPU are all soldered to the motherboard, so the configuration you pay for when ordering is what you'll be stuck with for some time. That's something those considering the $3,000 "lower-end" model, which tops out at 8GB of RAM, should consider.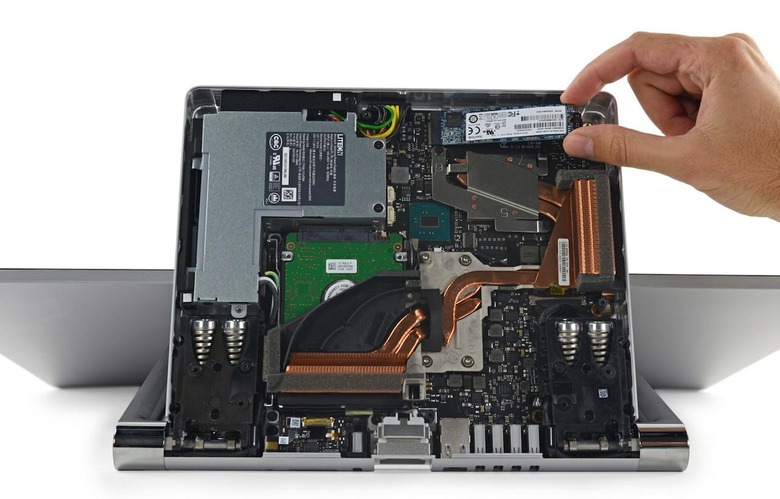 Fortunately, that doesn't apply to the hybrid storage, which combines a SSD with a traditional hard drive. Because this is stored in the base of the PC, users can replace it without needing to mess with the display. While the Surface Studio ships with a total of 64GB of storage, there's no reason that couldn't be increased to 128GB.
In the end, iFixit gave Microsoft's newest desktop computer a repairability score of 5 out of 10. While this may seem low, it's actually a better rating than the company's other Surface devices, and it matches the repairability score given to Apple's 5K iMac teardown.
SOURCE iFixit