Surface Laptop colors go global, Window 10 Pro upgrade extended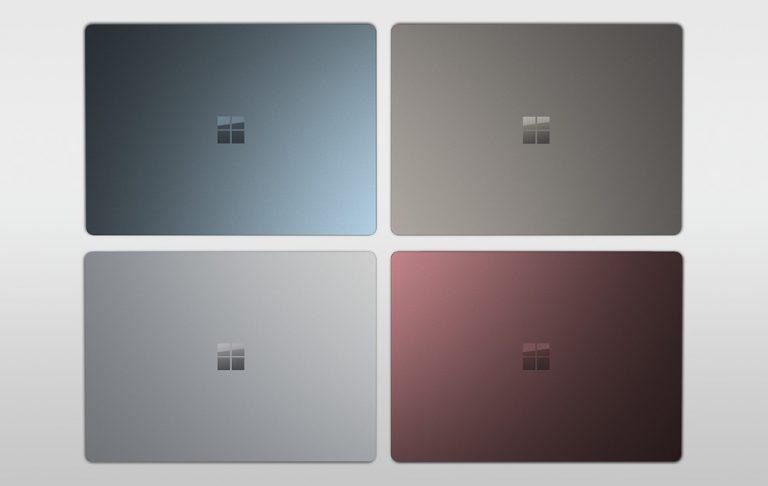 A few months ago, Microsoft made a somewhat odd but totally expected announcement. Or rather, a couple of announcements. It was going to reclaim its place in Education with Windows 10 S but, at the same time, introduced a Surface Laptop that very few students would be able to afford. It was still a hit though, especially because of its colors and luscious Alcantara keyboard, which Microsoft is now bringing to more countries. At the same time, it knows that Windows 10 S won't be to everyone's tastes, so it is extending the deadline for the free upgrade from S to Pro until Q1 next year.
There is a reason why the Surface Laptop is expensive, reasons that can be found both inside and out. Unlike the other Windows 10 S laptops, this one sticks to the premium characteristic of Microsoft's Surface devices. For example, it runs on a 7th gen Intel Core i5 or i7 processor, has 8 GB of RAM, 256 GB of SSD storage, and a 13.5-inch 2256x1504 PixelSense screen.
On the outside, the Surface Laptop is unmistakably premium as well, especially when you consider the Alcantara fabric used to cover the keyboard. Microsoft also revealed four color options for the Laptop, but the availability of the other three colors was extremely limited. That now changes as prospective buyers from 20 countries will be able to select Graphite Gold, Cobalt Blue, and Burgundy when they buy a Surface Laptop.
Despite all that power, the Surface Laptop runs Windows 10 S out of the box, which is a locked down version that can only install and run apps from the Windows Store. While there has been a sudden influx of win32 apps in Microsoft's app store, it still doesn't cover the wide gamut of software that some students need. Acknowledging that, Microsoft offered Windows 10 S users the ability to upgrade to Windows 10 Pro for free. That offer was original set to lapse end of 2017 but now Microsoft is extending the deadline to March 31, 2018.
As for the Surface Laptop colors, those are now available in the US, Canada, Austria, Belgium, Denmark, Finland, France, Germany, Ireland, Luxembourg, the Netherlands, Sweden, Switzerland, the UK, Taiwan, Hong Kong, China, Norway, Australia, and New Zealand. Additionally, the Platinum i7 model of the Surface Laptop is now also available in Japan, Hong Kong, and Taiwan.
SOURCE: Microsoft