Surface Duo release date, price revealed with Snapdragon 855, no 5G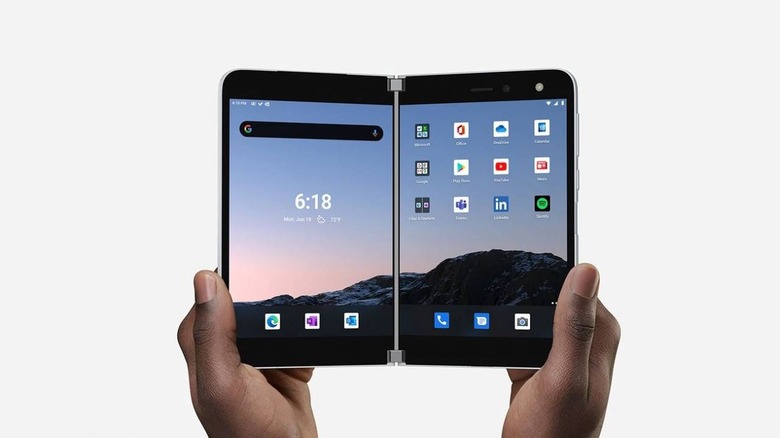 After a long build up and a lot of teasing, Microsoft has officially unveiled the Surface Duo. We're learning all about the dual-screen Android device today, with Microsoft sharing full tech specifications, pricing, and which carriers the Surface Duo will be available on. As you might expect, the Surface Duo is going to be a pretty expensive device given its dual-screen build.
How much will it cost, exactly? Microsoft has priced the Surface Duo at $1,399 – a price that doesn't seem so extreme given the cost of other folding phones and even some single-screen flagships, but it's still a hefty price tag nonetheless.
In exchange for that $1,400, you'll get a folding device that sports two 5.6-inch PixelSense AMOLED displays each outputting at 1800 x 1350 resolution. Counted together when the device is open, we have an 8.1-inch PixelSense Fusion display at 2700 x 1800 resolution. The dual displays are unquestionably key to the Surface Duo's functionality, with Microsoft saying that users can view two apps at once with those screens, or even pair apps and launch them together across both screens.
Just as well, the Surface Duo supports dual-screen implementations for some apps and allows you to have two browser windows open side-by-side so you can view two websites at once. The dual-screen implementation is impressive, and it could help the Surface Duo stand out among the other folding and dual-screen devices.
Functionality, however, will only get you so far, as the hardware that's inside still matters quite a bit as well. Microsoft has outfitted the Surface Duo with a Snapdragon 855 processor that's been "optimized for the dual-screen experience." The phone uses 6GB of DRAM and offers either 128GB or 256GB of internal storage.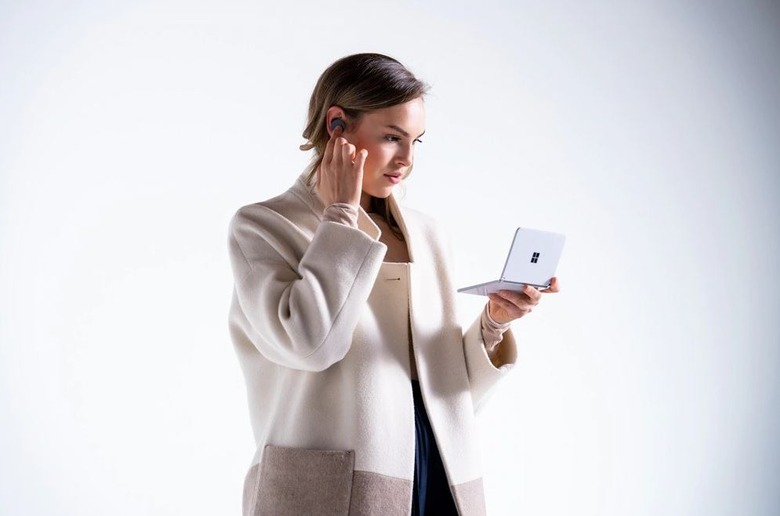 It also uses a 3577mAh dual battery, which seems a bit small for a dual screen device like this. Microsoft says that battery will give up to "15.5 hours of local video playback," and "up to 27 hours of talk time," so while Microsoft's figures seem to be good, keep in mind that your mileage will likely vary.
Strangely, the Surface Duo only sports a single 11MP camera (f/2.0) – a relative rarity in phones these days, particularly with devices priced as high as the Surface Duo. The phone will also support LTE on AT&T, T-Mobile, and Verizon's networks, but there's no mention of 5G or NFC support to be found anywhere in the Surface's Duo spec sheet. While the capabilities of the Surface Duo seem impressive, the lack of 5G, the single camera set-up, and the Snapdragon 855 might give some potential buyers pause – especially when the phone starts at $1,400.
We shall see soon enough how well the Surface Duo performs, as Microsoft is launching the device on September 10th. You'll be able to purchase the Surface Duo unlocked or with an AT&T SIM Card. The Surface Duo is up for pre-order today on Microsoft's website, with the 128GB model running $1,399.99 and the 256GB model priced at $1,499.99.