Surface Book 2 may have surfaced via Microsoft Instagram page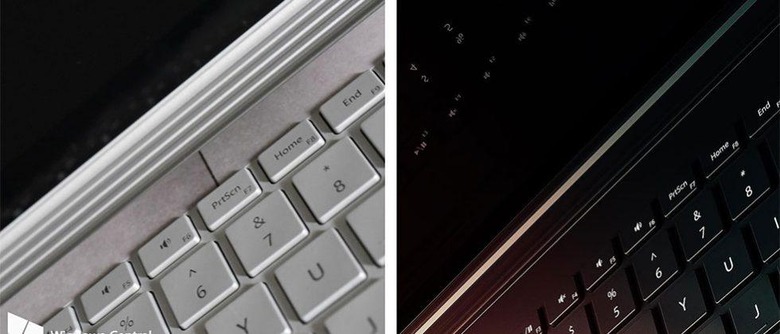 Fans of the Microsoft Surface Book are aflutter after an image Microsoft posted to its Instagram page appears to show a new version of the high-end computer. The image appears to show a Surface Book with a different hinge design under the screen and above the keyboard. The first image in the story here is a comparison of the image Microsoft posted that has caused so much stir and the other is the original Surface Book.
The hinge on the original Surface Book on the left is clearly larger and ribbed compared to the hinge on the black computer on the right that is smooth and appears to be thinner. Word is that the image of the new Surface comes from an internal Microsoft video meant to be seen inside the company showing some ideas in store for the new Surface Book.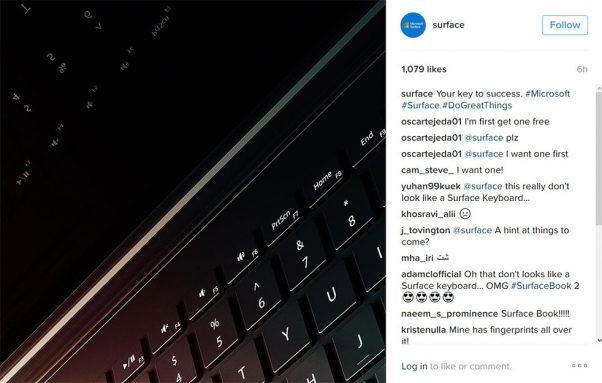 Windows Central reports that the image has been confirmed by people who have seen the video as having come from that internal video. Since the image is used on the official Microsoft Instagram page, the indication is that Microsoft is purposefully teasing the Surface Book 2.
Previous reports have indicated that Microsoft is working on the hinge design for the Surface Book 2 to reduce the gap seen on the current model when the notebook is closed. While the shot of the Surface Book 2 is clearly black and it has been confirmed that internal prototypes are black, it's unclear if this will be a new color option along with the silver/magnesium color that is available currently. Rumors continue to suggest that another Devices event is set for October to show off new hardware to partners. The new Surface Book 2 isn't expected to debut until Spring 2017, but with such an early teaser perhaps Microsoft has moved up their schedule.
SOURCE: Windows Central