Supreme Court's Aereo ruling is a knockout blow to service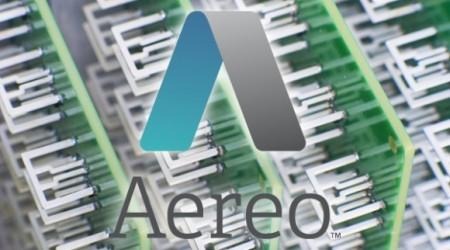 Aereo, the service challenged the status quo of TV as we know it, has been dealt a massive setback. The Supreme Court has ruled Aereo violates the Copyright Act, all stemming from the way Aereo operates. The 6-3 ruling all but kills off Aereo, at best forcing them to pivot into a new business model.
Speaking to The Verge earlier this year, CEO Chet Kanojia intimated that if this ruling went against them, they'd be finished with operations. The ruling insists that Aereo is violating copyright laws by taking programs and re-broadcasting them to customers. Think of the "this broadcast may not be published, broadcast, or rewritten without the express written consent..." disclaimer you see before many shows.
Aereo could stick around, but the cost in doing so would likely be prohibitively expensive. They'd have to obtain licensing for programs, which basically makes theirs another TV service instead of the service many have come to enjoy. Aereo's argument was that they were simply providing a service customers wanted, and that those customers were simply renting the service and responsible for their own playback. Customers get their own recording of shows, and those can't be shared.
That argument fell on deaf ears, though. The Court's ruling basically says that while consumers may have their own playback, it's still a violation of the Copyright Act to allow them to save it, and amounts to a "rebroadcast" or public performance of the content. We'll update this article should Aereo release an official statement on today's ruling.
Via: The Verge