Super Talent offers up 18-Carat Gold USB Drive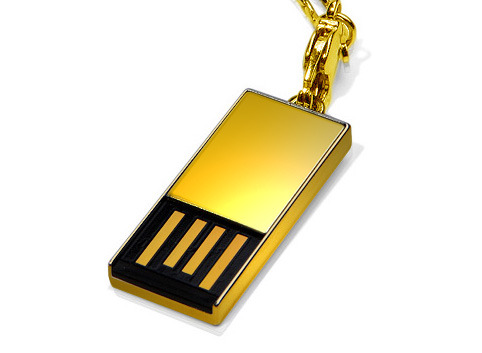 Some gadgets just scream luxury, and this latest offering from Super Talent is definitely in loud voice. This limited edition 18-Carat Gold USB Drive is made from solid gold and while it does provide Flash storage, it also makes a sophisticated statement.
It is the combination of SuperTalent and Pico-C that make for something special here. Featuring a Pico-C drive, which are known to be incredibly designed, be water resistant and support up to 30MB/s transfer speeds, this flash drive is a limited time offer.
This 8GB drive is custom made and sports FIPS certified AES-256 Encryption software, laser etching at no extra cost, a velvet jewelry box, 18-carat gold keychain and a certificate of authenticity. You can only pre-order the drive and it is available for $599. Talk about the ultimate corporate gift!