Super Smash Bros Ultimate's next DLC fighter will be revealed this week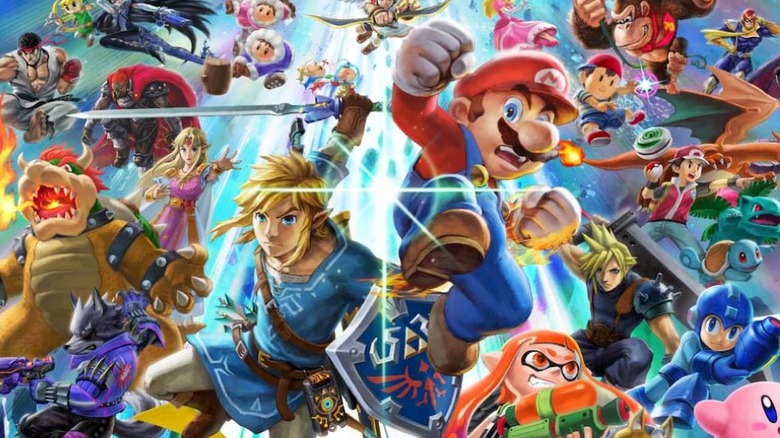 Heads up, Smash Bros Ultimate fans: Nintendo has announced that the game's next DLC character will be revealed later this week. Ultimate director Masahiro Sakurai will reveal the fighter in a new video that's scheduled to premiere on Thursday, January 16th. The video will run for around 35 minutes, but Nintendo doesn't go into detail about what it will cover.
Thankfully, given that this has been the format Sakurai has used to reveal most of Ultimate's DLC fighters, we can take an educated guess at what we'll see. Not only will Sakurai announce the next fighter, but he'll also likely do a deep dive into that character's capabilities, showing off all of the moves it can perform in a match.
Since this will be the last fighter in Ultimate's Fighters Pass DLC, that means this new character will ship with a new arena and a collection of songs. We can expect Sakurai to cover those during his presentation as well, as he's done with past Fighters Pass characters.
He may also reveal what's next for Super Smash Bros. Ultimate DLC. While Ultimate was originally scheduled to only get the five DLC fighters included in the Fighters Pass, Sakurai recently confirmed that Sora Ltd. will make more DLC characters beyond those. Whether that means we'll see enough characters to fill out a second Fighters Pass is unknown, but we might just find out during this presentation.
Whatever Sakurai plans to talk about, we don't have to wait much longer before all is revealed. The presentation kicks off bright and early at 6 AM PT on Thursday, January 16th, and you can watch it via the YouTube video embedded above.