Super Smash Bros Ultimate Terry Bogard DLC detailed and released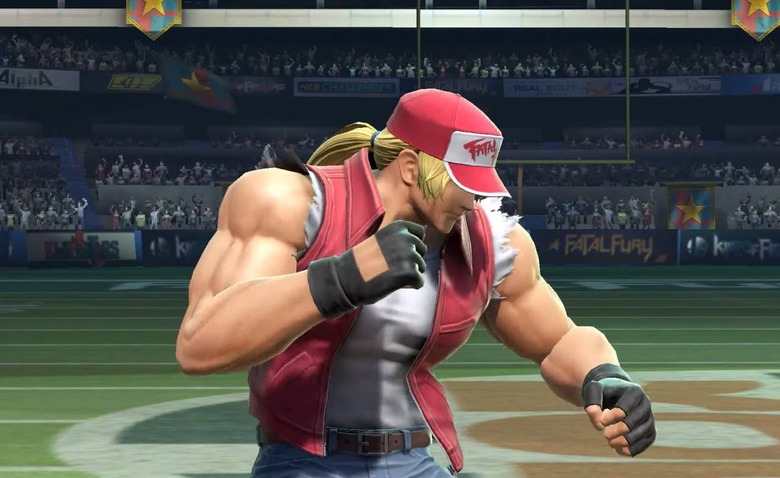 As promised, today Nintendo and Sora Ltd published a deep dive into Super Smash Bros. Ultimate's latest DLC fighter, Terry Bogard. Terry has been the main protagonist of SNK's Fatal Fury franchise since the very first game, so the character's long fighting game history makes him a clear choice for something like Super Smash Bros. Ultimate.
Sakurai's video runs a whopping 48 minutes, so there's a lot to go through here. Sakurai actually begins his video talking about the history of the Fatal Fury franchise, SNK, and the Neo Geo, so if you've never owned a Neo Geo console before, Sakurai's recap could prove to be very interesting. In any case, after that Sakurai dives into Terry's moveset, covering tilt attacks, smash attacks, specials, throws, and air attacks, along with tips on how to use all of them effectively.
Sakurai also revealed that Terry will have special moves that can be performed by inputting button combos from the Fatal Fury series, so that's a pretty cool twist that makes Terry stand out from much of the cast. We also get a look at the new stage that's releasing along with Terry, as well as the 50 songs that are included in his Challenger Pack. We're not used to seeing that many songs ship along with Challenger Packs, with Sakurai noting that this is a one-off case and that we probably shouldn't expect this to happen again.
After taking us through a full playthrough of Ultimate's Classic Mode, Sakurai announced that Terry is releasing today with the version 6.0 update. You can check out the patch notes for version 6.0 over on Nintendo's support site, and you'll find a new collection of Mii Fighter costumes for sale today as well.
Terry's standalone Challenger Pack will cost $5.99 as all the others do, but he's also included in Ultimate's Fighters Pass bundle, which includes the first five DLC characters for the game. Terry Bogard is available now, so if you've been waiting to play him, update your game and dive in.