Super Smash Bros. Ultimate livestream to reveal next DLC fighter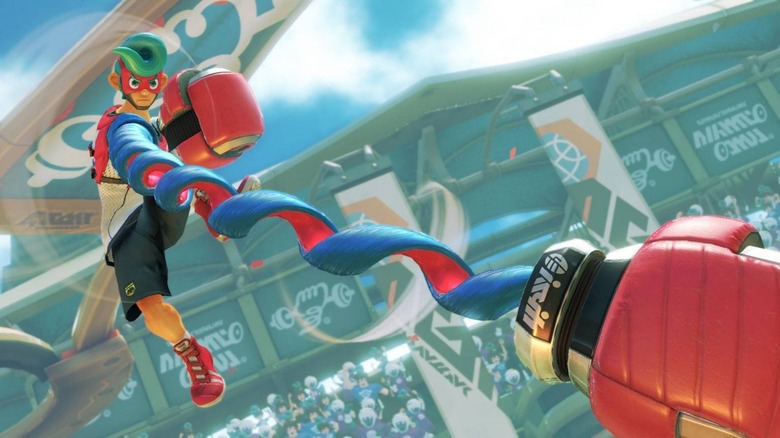 Back in March, Nintendo teased the next fighter for Super Smash Bros. Ultimate, revealing that it will be a character from the Switch fighting game ARMS. Nothing more about the character was revealed then, leaving us to guess which ARMS fighter was most likely to get the roster spot in Ultimate. Next week, we'll finally be able to stop guessing, as Smash Bros. Ultimate director Masahiro Sakurai will reveal the fighter in a new hands-on presentation.Smash Bros. fans will be no strangers to the type of presentation Sakurai and Nintendo plan to hold next week. In its announcement today, Nintendo says that the livestream will last roughly 35-minutes long, during which time Sakurai will not only reveal the fighter, but go through an in-depth analysis of their capabilities.
We'll also see Sakurai reveal the stage and music tracks that are shipping along with this fighter, and we'll probably get a release date to boot. Finally, if we're lucky, Sakurai might even tease the next DLC fighter after this ARMS character.
Keep in mind that this fighter from ARMS is the first DLC character for Ultimate in a brand new Fighters Pass. Originally, the plan was to only have one Fighters Pass comprised of five DLC characters, but once that finished up, Sakurai and Nintendo announced a second Fighters Pass – this one comprised of a further six fighters.
Regardless of what Sakurai ends up revealing, this ARMS fighter for Smash Bros. Ultimate should prove to be an interesting addition. You'll be able to see the reveal for yourself over at the Super Smash Bros. website, with the livestream set to debut on Monday, June 22nd at 7 AM PDT / 10 AM EDT.