Super Smash Bros Ultimate DLC plans and pre-order bonuses detailed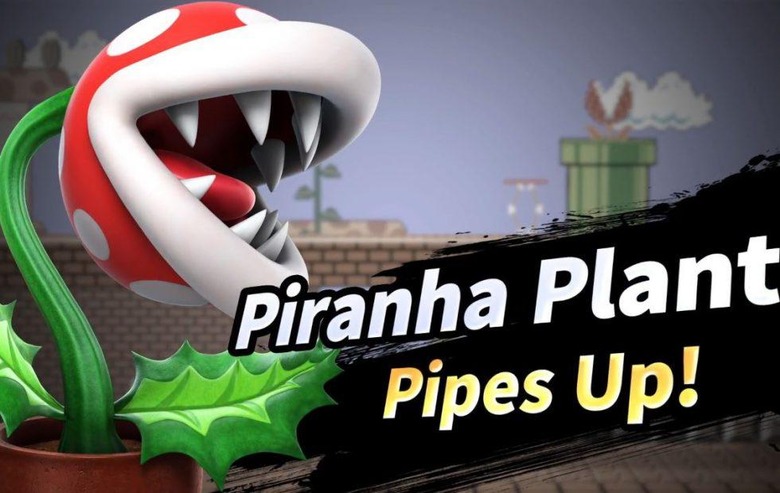 This probably won't come as a shock to most people, but Super Smash Bros Ultimate is getting post-launch DLC. Series director Masahiro Sakurai confirmed as much in today's Nintendo Direct, laying out the release plan for post-launch DLC, how much this extra content will cost, and what it will include. If you're willing to spend some extra cash, you'll be able expand Ultimate's already ridiculous roster of 74 fighters even further.
Masahiro today spoke in very general terms about his team's DLC plans for Ultimate. The current plan is to offer DLC packs that each contain one new fighter, one new stage, and a selection of new music tracks. Since every fighter that has ever appeared in a Super Smash Bros game is in Ultimate from the get-go, all of these DLC fighters will obviously be newcomers to the series that have been developed from scratch.
He also pointed out that none of these DLC characters will be Echo Fighters, which is good news indeed. These packs are expected to run $5.99 each, though it sounds like that could change by the time more concrete plans are in place. There will also be a "Fighters Pass" that includes five of these DLC packs and costs $24.99. Though the Smash Bros team hasn't started working on the post-launch DLC for Ultimate yet, Masahiro expects that it'll all be released over the course of a year.
Also revealed today was a bonus for those who buy the game early. Assuming you pre-order the game, you'll get Piranha Plant as a bonus fighter. Masahiro describes Piranha Plant as a "tricky" character who can spit poison, fire spiky balls, and launch long-range attacks. It'll even transform into Petey Piranha for its Final Smash.
Though Piranha Plant is being positioned as a pre-order bonus, you only need to buy the Ultimate around launch to get him, as Nintendo's fine print says that anyone who registers the game on My Nintendo by January 31, 2019 will receive a Piranha Plant download code. At the moment, it's unknown if Piranha Plant will be offered as paid DLC at some point down the road, and unfortunately, we won't be getting the character right away, as Masahiro says it won't be ready for prime time until a few months after launch.