Super Smash Bros Ultimate 3.0 Update Detailed, Joker DLC Out Today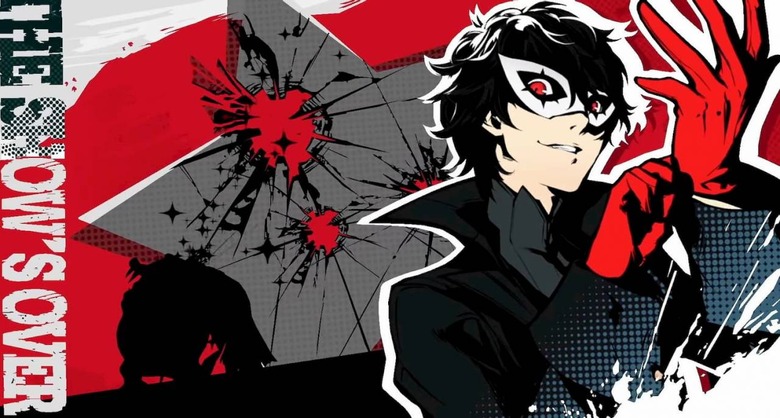 Super Smash Bros. Ultimate players have been waiting on details for the game's 3.0 update for a long time. They've also been waiting for news on when Joker, who hails from Persona 5 and is the first DLC fighter for Ultimate, would drop. Late last night, Nintendo finally answered all of the questions fans have in a 15-minute video that appeared with no warning at all.
As it turns out, both Joker and the version 3.0 update are going live today. Joker's moveset is detailed in the video you see embedded below, and it seems that he's going to be a strong addition to the roster. He can even summon the Persona Arsene in battle, which makes him stronger by augmenting his abilities. Obviously, we'll need to see how Joker actually performs in-game, but judging from this run down, it seems like he'll have a lot of tools at his disposal.
Joker is launching as part of Challenger Pack 1, which is included in the $25 Fighters Pass but can also be purchased separately for $5.99. Challenger Pack 1 comes with a Persona-themed stage, Mementos, and a collection of 11 songs from Persona 3, Persona 4, and Persona 5. The color of Mementos even changes depending on the music you have playing, which is an interesting touch.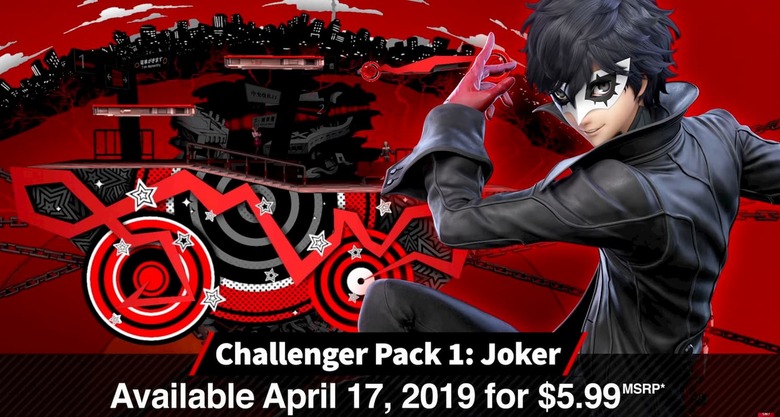 Nintendo also announced the first round of Mii Fighter Costumes, which are launching today for $0.75 each. Unsurprisingly, a number of these new outfits are themed around Persona, but there are a couple for fans of Sonic the Hedgehog as well. Specifically, Mii Gunner is getting a Tails costume and Mii Brawler is getting a Knuckles costume, so we're seeing those two famous Sonic characters come to Smash Bros in a rather roundabout way.
As far as the version 3.0 update is concerned, we'll see the addition of two new modes. The first is the Stage Builder, which does just what it says on the tin. In this mode, you can make your own stages by drawing on the Switch's touch screen, adding moving or rotating platforms and stage hazards, and by adding background layers for decoration. Stages created through the Stage Builder can be accessed through the new "Custom" tab on the stage select screen, allowing you to battle on them once you've finalized your design.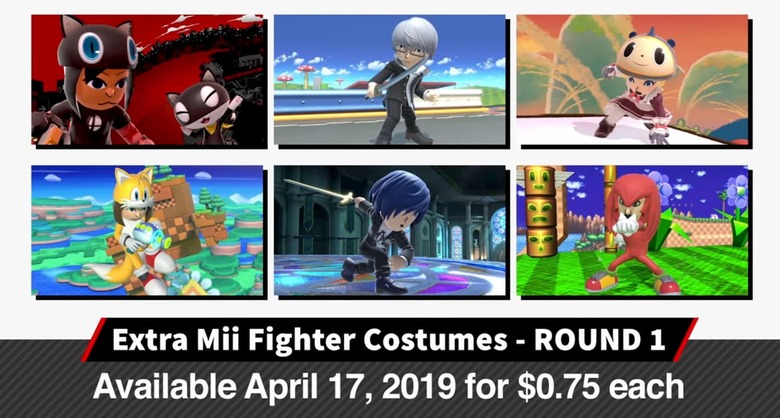 Super Smash Bros. Ultimate is also getting a new Video Editor today, which allows you to splice clips from different replays together and add music, transitions, and subtitles to them. The Video Editor doesn't seem to be a super in-depth tool, but it should allow you flex some creative muscle nonetheless.
The videos and stages you create can be uploaded for other players to download, which seems to be handled through a new feature for the Switch Online app called Smash World. With Smash World, you can browse videos and stages when you're away from your Switch – videos can be viewed directly in the app, but in the case of stages, you'll be able to queue them up to download to your Switch console so they're ready to play the next time you boot up the game.
All in all, it sounds like Smash Ultimate's version 3.0 update is a hefty one. With Joker is releasing today, it probably won't be very long before the next DLC fighter is revealed, so we'll keep an eye out for that. In the meantime, head down to the comments section and share your thoughts about this update.