Super Mario turns 25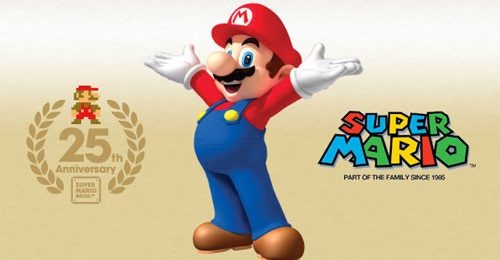 I am betting that there are a lot of gamers out there who came up in the 80's who remember fondly their first experience with Super Mario on the original Nintendo game system. Mario has come a long way over the years with multiple games and there was a cartoon show for Mario that my kids like to watch on Hulu. It's hard to believe that Mario has been around for 25 years.
Mario has been part of the Nintendo family since 1985. Nintendo has sold more than 240 million Mario games all around the world since Mario was born. Nintendo is celebrating the 25th birthday of Super Mario with a competition in the UK that lets fans make a video of why they love Mario.
Those who submit a video will be entered into a competition to win a special Wii console bundle. The site for the contest and the birthday celebration also has some cool galleries and goes through the history of the franchise. Graphics have certainly got better over the years.