Super Mario reversible backpack puts two levels on your shoulders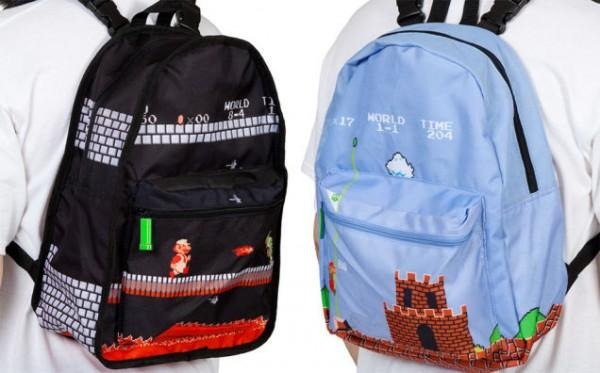 When you love something, you want to share it with the world — or so the theory goes. Products exist to satisfy all varieties of fandom (have you seen the X-Wing knife block?), and that includes Super Mario fans. Just in time for the new school year is a Super Mario-themed backpack.
The bag is available from 80s Tees, and is reversible, offering two different levels in stitched form, as well as one light background and one dark background. You can toggle between the two designs by reversing the bag.
On one side of the backpack you'll find Mario and Bowser mid-fight in World 8, Level 4; when reversed, the bag will then show the lighter background with Mario ascending the classic flagpole in victory (World 1, Level 1).
The graphics are embroidered, so there's no concern about them peeling off over time. No other details about the construction (number of pockets and such) are available. The bag is priced at $40 USD, when stock is replenished.
VIA: Kotaku