Super Mario Odyssey has a new live-action trailer, because why not?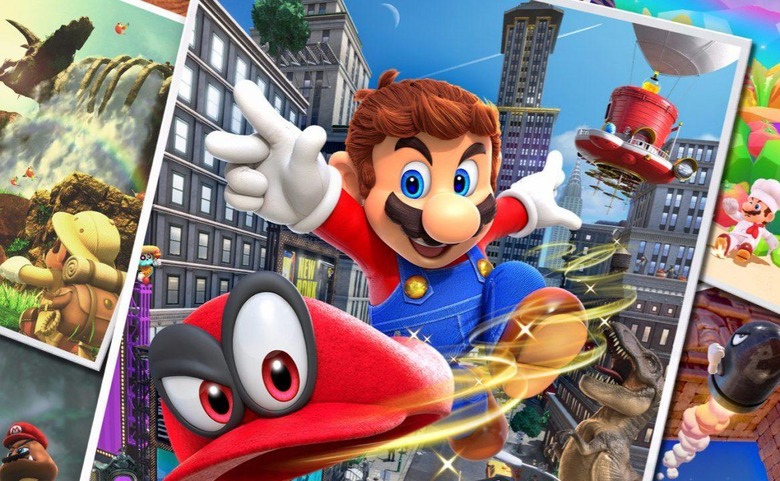 By now, there shouldn't be a doubt in anyone's mind that Super Mario Odyssey is going to be at least a little weird. After all, we knew that was the case from the moment the announcement trailer landed and introduced us to New Donk City, which is full of seemingly average looking humans. Nintendo has decided to ramp up the absurdity just a little bit more with a new live-action trailer for Super Mario Odyssey.
Stopping at "live-action," isn't quite enough when it comes to describing this new trailer, though. It's also a musical number, with Mario dancing alongside real life performers dressed to look like the citizens of New Donk City. There's also a jazz band present, led by none other than Pauline herself.
As far as gameplay is concerned, much of it we've already seen before. In fact, we're probably not going to see much in the way of new gameplay reveals from here on out, considering that Super Mario Odyssey's release date is now just over two weeks away.
Super Mario Odyssey is just the next big game in line for the Switch. The Nintendo Switch is off to a fantastic start, at least from a first-party perspective, with games like Breath of the Wild, Mario Kart 8 Deluxe, Splatoon 2, and Pokken Tournament DX all launching for the console since March. Nintendo has clearly been determined to get a lot of first-party properties on the Switch in its first year, and Super Mario Odyssey should cap that string of launches rather nicely.
Super Mario Odyssey is also launching in time for the holiday season, and while we were all expecting the Switch to be a hot-ticket item for the holidays, this game might make demand climb even higher. Nintendo has even come up with a special edition Switch bundle to celebrate its release, an honor that only Splatoon 2 has been granted thus far. Will you be playing Super Mario Odyssey on November 27?