Popular cosmetics line Shu Uemura has teamed up with Nintendo to launch a special new makeup set. Why Nintendo? Because the makeup set revolves around the company's most popular video game franchise: Super Mario. The makeup is inspired the massively popular game franchise, though it's more accurate to say that the packaging is inspired by it: the makeup is just makeup, after all.
The makeup will be part of an overall Super Mario-themed collection in which the cosmetic products feature classic Mario imagery, the pixelated kind you'd find in the oldest iterations of the game. The most popular characters are included, among them being Mario of course, as well as Princess Peach, and Toad.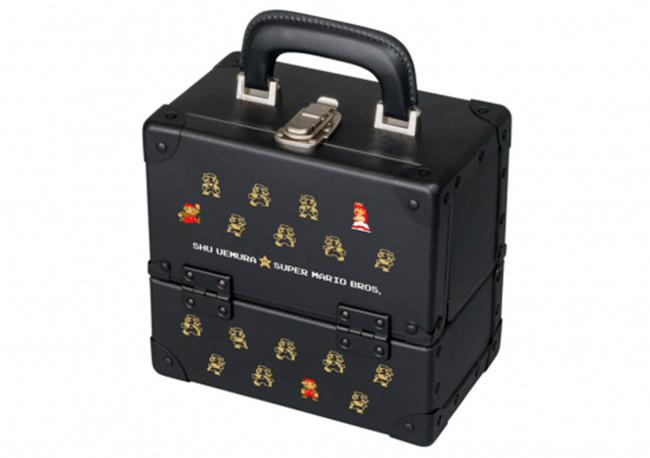 The makeup collection isn't terribly large, and that's not surprising given the limited audience that is likely looking for both high-end makeup and Nintendo imagery. The kit includes things like color palettes for eyes and cheek, a black felt-tip eyeliner, and pink lipstick. The makeup will be useable, of course, but you could always keep it plastic-wrapped if you're anticipating a sleeper collectible scenario.
This is isn't the only Mario-branded gear to ever hit the market, of course. Much like Hello Kitty, Mario's wide popularity has made it a common brand for items spanning everything from clothing to bags, trinkets, and wall art. Nintendo has offered up other of its IP, too, for inclusion on toys and other common items (Zelda is a popular one, for example).
This time around, though, it'll be difficult to get your hands on the Shu Uemura Super Mario makeup as it is only being released within Japan. The product will launch starting on November 1st with additional items in the collection launching on November 15. Prices will depending on the item and range from things like 2400 Yen for a drawing pencil to 28,000 Yen for the makeup box.
SOURCE: WWD