Super Mario Maker goes Hello Kitty with new costumes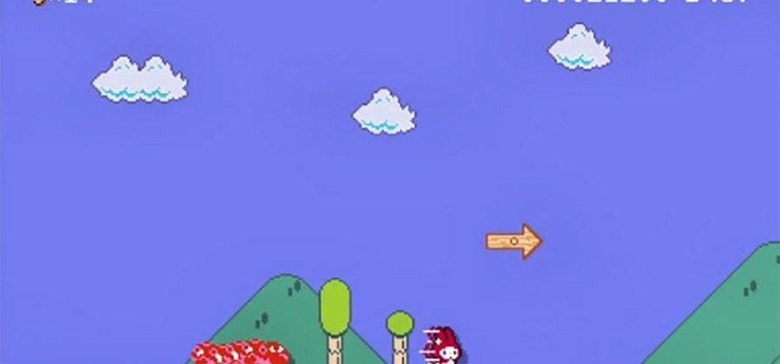 Super Mario Maker is a very cool game that allows fans to design their own Mario levels that look like games played in the classic Nintendo days of yore. One of the cool things about the game is that you can get different costumes that make your on screen character look like characters from other franchises. That means instead of wearing suspenders and a mustache, you can play as someone else and still do all those Mario things like whack floating blocks.
This week Super Mario Maker is getting two new costumes that fans of Japanese culture will really like, Hello Kitty and My Melody costumes are coming to the game. Hello Kitty is a character just about everyone has heard of, but My Melody might not be as familiar to some.
Both of these costumes will launch via a new Event Course set to launch today, May 26 in the US. The course and costumes will launch on Friday May 27 for gamers in Europe and Japan. The video at the bottom of this story is the Japanese announcement of the new characters. Super Mario Maker is a Wii U exclusive game and has proven to be one of the most popular Wii U titles around.
Nintendo has sold over 3.5 million units of the game globally. Other character costumes available in the game include Wolf Link, Midna, Nisekoi's Chitoge Kirisaki, and Ice Climbers Nana and Popo. Nintendo has created a bit of animosity in the past for gamers who love to make their own levels in Super Mario Maker by deleting levels without notice. Nintendo explained why that happens back in April, or at least tired to. The reasons were vague and included designers asking for stars, bugs, inappropriate content, and low stars or low play levels are deleted.
SOURCE: IGN