Super Mario Maker 2 Nintendo Direct: How and when to watch today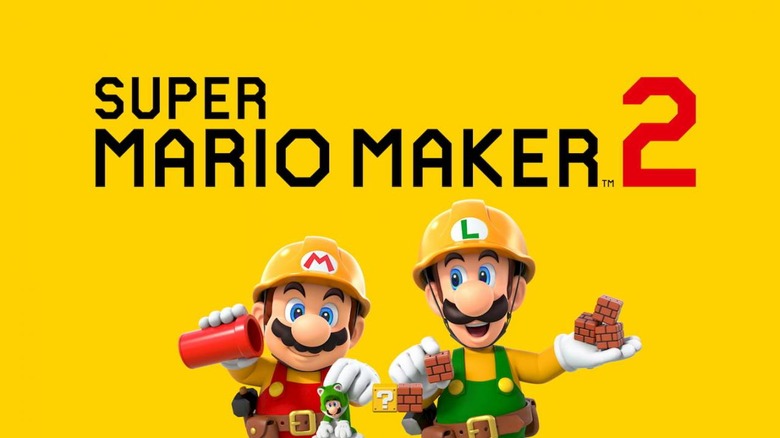 Yesterday, Nintendo surprised us all by announcing a new Nintendo Direct devoted entirely to Super Mario Maker 2. The original Super Mario Maker was one of the best reasons to own a Wii U – if not the single best reason – so there's definitely a lot of excitement for this Switch release. Despite that excitement, Nintendo has kept Mario Maker 2 details a secret for the most part, but that all changes today.
If you enjoyed the first Super Mario Maker, you'll definitely want to set aside some time today to watch this Direct. The presentation will go live at 3 PM Pacific/6 PM Eastern, and Nintendo says it'll last for around 15 minutes, so plan accordingly.
There are, as always, a variety of ways to watch this Direct. The easiest is simply hitting the play button on the YouTube video embedded above when 3 PM Pacific rolls around. If you'd rather see some real-time reactions and memeing from other viewers, you can head over to Nintendo's Twitch page and watch the show there.
Super Mario Maker 2 is mostly a known quantity at this point, because most of us are expecting it to be an improved version of the original game. Today, then, we can expect Nintendo to cover some of the new stage creation tools we'll have at our disposal, along with how the game's online component will work. Who knows – maybe there will be a few surprises as well?
Hopefully, most of the questions we have about Super Mario Maker 2 will be answered in just a few short hours. We'll be covering the Direct's announcements right here at SlashGear, so stay tuned for that. Super Mario Maker 2 is out on June 28th for Nintendo Switch.