Super Mario Bros Limited Edition Blu-ray goes up for preorder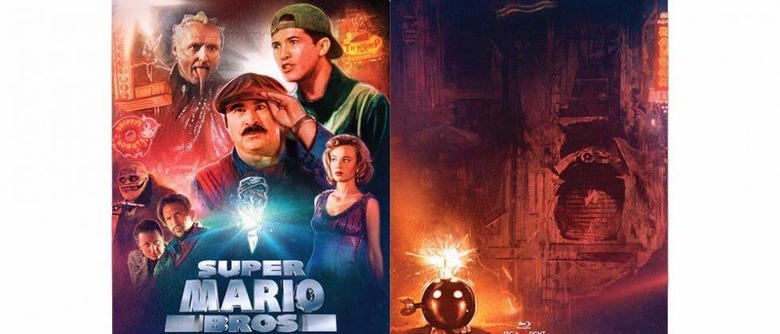 The Super Mario Bros movie from 1993 is, to put it kindly, not that great. It does, however, have a faithful group of fans who like it for precisely that reason, and so it's not terribly shocking to find a new limited edition Blu-ray version of the flick up for pre-order. This Blu-ray edition features a highly stylized steelbook case, the kind of thing you'd consider a collectible.
This isn't the first time this Super Mario Bros movie has made its way onto Blu-ray — you can find an edition of it on Blu-ray on Amazon, for example. The big difference here is the steelbook (metal case), which features full edge-to-edge artwork including the 'binder' portion. According to its listing, this artwork is said to have been made by Paul Shipper.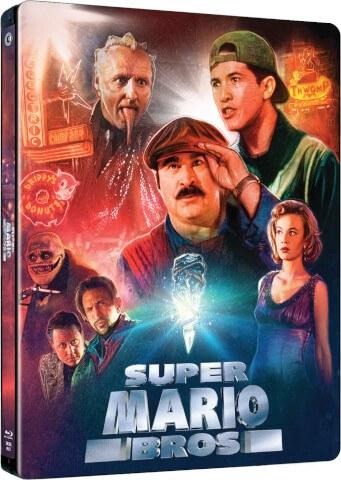 This edition is aimed at collectors for another reason — it also features what is described as a 'brand new' hour-long documentary as well as the movie. The documentary has interviews with the movie's co-directors Annabel Jankel and Rocky Morton, as well as show producer Roland Joffe and the primary actors John Leguizamo and Richard Edson. There are also interviews with designers, the show's writer, art director, and more.
The limited edition Blu-ray also features the storyboard galleries, behind the scenes segments, and the 'making of' section. Sound interesting? The limited edition has surfaced on the UK website Zavvi, where it is available to preorder for £15.99 with a release date of February 2017.
SOURCE: NintendoWire