Sulon Q VR headset promises console quality gaming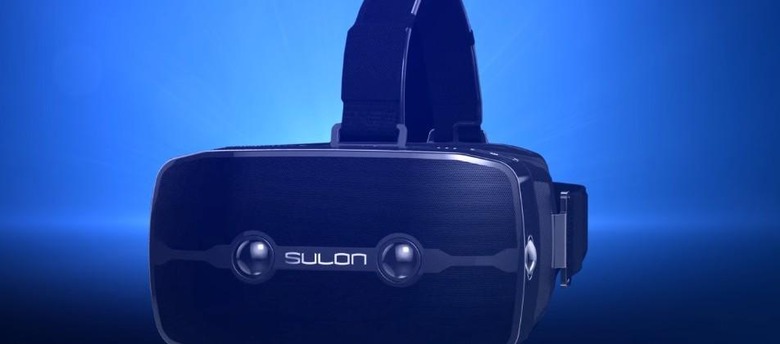 AMD has announced that it is powering the Sulon Technologies Sulon Q VR headset. The headset claims to be only all-in-one tether-free wear and play headset for VR, augmented reality, and spatial computing. Inside the VR headset is an AMD 6th generation A-Series processor. The headset has no wires or tracking systems to make it more difficult to use.
An AMD FX-8800P APU with Radeon R7 graphics is inside combined with the Sulon Spatial Processing Unit. The result is console quality graphics and improved content immersion. Other features of the headset include spatial audio, an OLED display with 2560 x 1440 resolution, dual noise canceling microphones, 8GB of DDR3 memory, dual USB 3.0 ports, WiFi, Bluetooth, and a 256GB SSD.
The spatial mapping tech inside the headset scans the environment and gestures in real-time enabling users to interact with virtual objects. The augmented reality experiences will allow the user to add a virtual fireplace to a room or view a full surround computing workspace where the user can manipulate Windows 10 panels.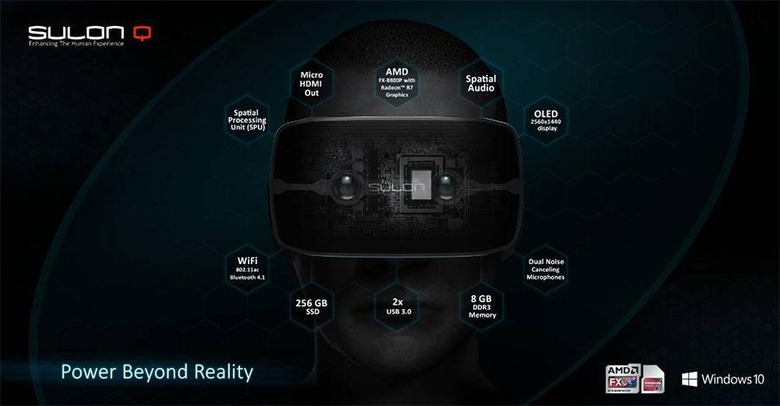 The headset claims to make watching movies and playing games a transformative experience. AMD and Sulon aren't offering up all the details on the Sulon Q VR headset at this time. Most importantly, we don't know how much the device will cost or when it might hit the market. With most competing VR headsets needing you to put your smartphone inside and still being on the expensive side for many users, the Sulon Q with all its own sensors and a 256GB SSD would have to be much more expensive than other solutions on the market. Exactly how much we will have to wait and hear from Sulon.