Subsidized Kindle Owners Sick Of Ads Can Pay To Turn Ads Off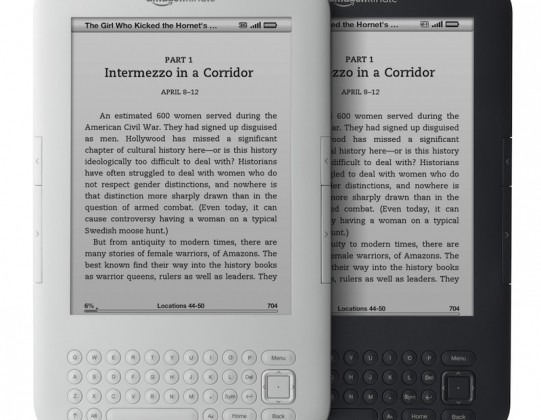 When the cheaper Amazon Kindle reader came out with a scant $30 discount that was made possible by the ads on the device uses had to put up with, I knew it would never work for me. A savings of $30 isn't enough to get me to put up with ads on anything. Still a bunch of folks did take Amazon up on the discounted price and were ready to endure the ads.
I bet after using the Kindle for a while there are plenty of folks out there that are now wishing they had paid the extra $30 for the standard Kindle reader. Amazon knew that a bunch of folks would tire of the ads on the eReader and rather than have people angry about their purchase or making returns, there is a way to get out of the sponsored screensavers and ads.
All you need to do is head to the Manage Your Kindle page and choose to unsubscribe from the ads. You will have to pay the $30 discount to remove them, but at least you can then use your device without ads bothering you. I'm actually surprised that all Amazon wants is the difference you would have paid for the normal Kindle at the time of purchase. I bet there are some that would have gladly paid more to shed the ads.
[via The-digital-reader]