Subaru's Own Turbodiesel Boxer Engine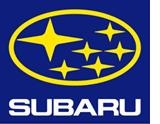 Subaru's new turbodiesel engine would be modular, and will be introduced as a 2.2 liter 4 cylinder boxer, as well as a 3.3 liter 6 cylinder boxer. Since it is modular, technically a 4.4 liter 8 cylinder boxer could also be possible. It will be designed to be compatible with Subaru's all-wheel drive technology. There is currently no turbodiesel engine using the boxer (horizontally opposed) cylinder configuration in the world, so Subaru's will be the first.
Subaru expects half of total Subaru sales in Europe to be diesel-powered by 2010. The engine is expected to be complete by 2007 or 2008. It will be developed by a 40-member R&D division based in Japan.