Subaru Viziv Future concept aims at the active bicyclists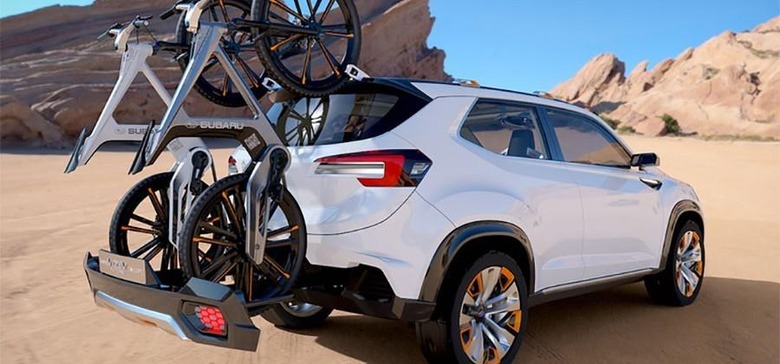 Subaru has always been a car company that aims at people who are big on safety and big on activity. A new concept car will debut at the Tokyo Motor Show from Subaru called the Viziv Future concept. This car looks very cool and the right hand drive is a clear indication that Subaru is aiming for Europeans with this concept.
It will appeal to the active types who like to ride bicycles with two different methods of carrying high-end bikes to and from the trails or your favorite streets. Inside the car, the rear seats fold down and have a rack system to hold bikes inside the car.
The rear bumper also slides out and creates a system that will hold the bikes outside the car. The concept is an AWD hybrid with a single electric motor mounted on the rear axle. The gas engine is a smaller displacement turbo. Subaru fits the concept with all sorts of sensors and telematics systems.
It has EyeSight front-facing stereo camera system to prevent collisions with other vehicles, pedestrians, and cyclists. Advanced GPS system in the car also allows for automated driving on the highway and automated parking. The outside of this concept looks very production ready and reminds me a bit of the Forester in style.
SOURCE: Gizmag