Stylish FABRIQ Chorus speakers let you activate Alexa by voice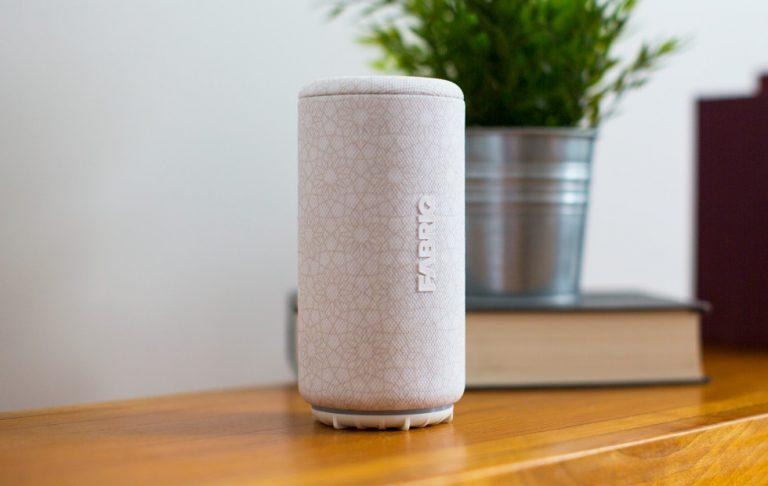 Long before the surge of speakers and accessories pleding allegiance to Amazon's smart assistant, FABRIQ's cloth-covered wireless speakers were already speaking Alexa's language. Launched last year, the FABRIQ Riff gave consumers a more portable and more aesthetic alternative to the Amazon Echo. This year, FABRIQ is taking its game to the next level with Chorus, which brings more power to this bigger speaker, including the ability to call Alexa using only your voice.
While the Riff had many advantages over Amazon's own Echo, it suffered one critical flaw. To use Alexa, you had to tap its top. Not a problem if you always have the speaker on hand, but it severely limits when and where you can use Alexa. The FABRIQ Chorus addresses that by adding far-field voice recognition that lets you summon Alexa from a distance.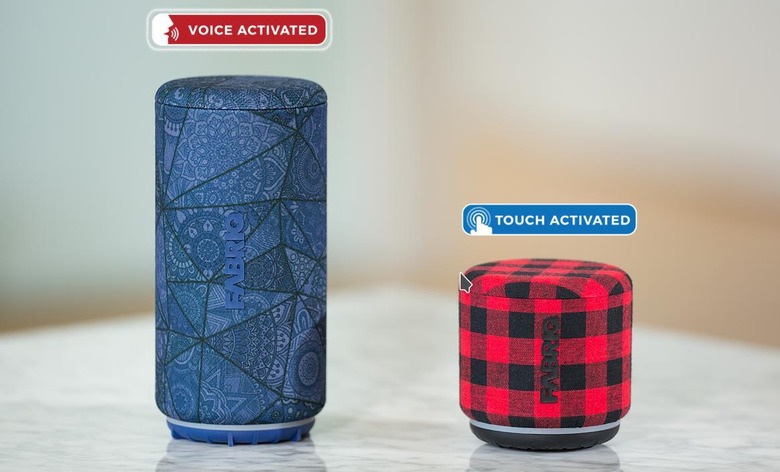 Of course, that isn't its only new ability either. If you already have a Riff, there is no reason, other than budget, you can't add a Chorus to your home. That's because the Chorus can connect to other FABRIQ speakers to form a multi-room orchestra, up to 10 speakers max. And thanks to its two-inch precision active drivers and two-inch passive radiator, the Chorus promises to sound just as good as it looks.
The new speaker retains much of the key features of FABRIQ's older speaker, like its iconic fabric-covered design. Despite its larger size, it remains portable, with Wi-Fi and Bluetooth to let you stream from any audio source, like your phone, when and where you want to. But back at home, you can rest the FABRIQ Chorus on its charging dock while you continue to use it.
Unsurprisingly, the FABRIQ Chorus does ask for a higher price, $99.99 compared to the Riff's $49.99. The Chorus will be available in four patterns, depending on where you buy it from. Quartz and Midnight Blue will be available from Amazon and Target, but Target will also have exclusive access to Duke of Earl and Static designs.