Study: Apple Watch favored by those with larger phones, tablets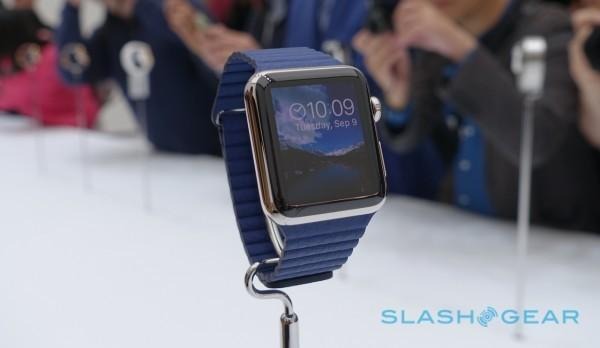 I'm supposed to ask, because today is when Apple will likely unveil the Apple Watch in full, so — are you gonna buy an Apple Watch? According to a new study, it depends on the size of your phone. So says Adobe, who polled 1,000 iOS users of their products to gauge interest on how we consume media. A byproduct of that study was news of our interest in the Apple Watch, where the larger our smartphone or tablet screen, the more interested we become.
Saying the Apple Watch "might take off a little bit more than one would think" (what?!), Adobe analyst Tamara Gaffney continues:
There are some use cases for it that are kind of helpful, and one of them is that with the larger screen smartphone, it's actually less convenient to pull it out all the time. The Apple Watch is a hands-free and much less conspicuous way to look at my emails, my text messages, instant messages, Facebook Messenger, maybe a little bit of my social media postings on my wrist without taking this big phone out of wherever I put it.

So the fact is that as the smartphone screen size gets bigger, then there's an alternative use case for this wearable—that if it's synchronized together with the smartphone, it makes for a good compatible couple of devices.
Feedback we've continuously heard regarding the iPhone 6 Plus is that removing the bulkier device for simpler tasks is undesirable, so perhaps Adobe has a point. There's also Apple Pay to consider, where the Apple Watch will allow you to wave your hand at a POS terminal like a Jedi.
Notifications are also much handier with a smaller screen on the wrist, especially if you have your phone in a bag and don't want to check it to see if an important email came through.
The survey says 27% of those who own a smartphone or tablet — but don't yet own a smartwatch — are likely or very likely to buy a smartwatch int he next six months. Of those, 67% are equally likely to snap up an Apple Watch.
Via: The Next Web