Street View Takes You Up Close And Personal With A Volcano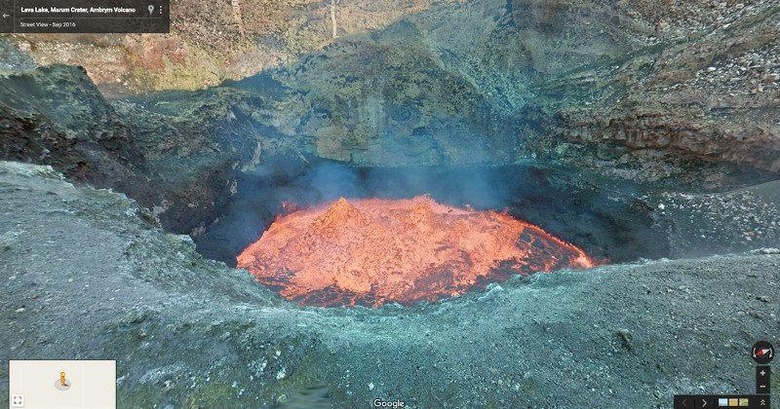 As the name not so subtly hints, Google Street View was initially launched back in 2007 more as a navigation aid, showing locations, landmarks, and streets from the point of view of a person standing right in the middle of it all. Unsurprisingly, it didn't take long for people to use Street View as a way of experiencing the vistas of a far-off location by proxy, a use case that Google has officially embraced. Now Street View has become a way to see places you otherwise would never be able to reach. Like the gaping maw of an active volcano.
Of course, 360-degree Street View images don't magically take themselves. In regular roads, a Google Street View car chugging along the streets. For places that can't be reached by vehicles, you rely on people willing to take those shots for you. For this volcanic trip, explorers Geoff Mackley and Chris Horsley carried a Street View Trekker down a crater of a volcano in the South Pacific archipelago of Vanuatu.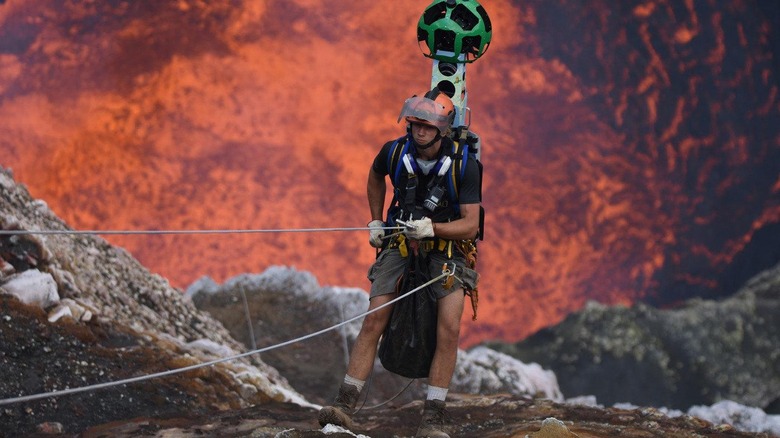 That volcano, named Marum, is one of two active volcanoes, the other named Benbow, on the Vanuatuan island of Ambrym. The whole archipelago itself has a volcanic origin, so it's not so surprising to find two of them within a 39 square mile area. That said, more than 7,000 people have learned to live with nature and the unpredictable characteristics of these volcanoes, making their homes by the rainforests at the foot of the mountains.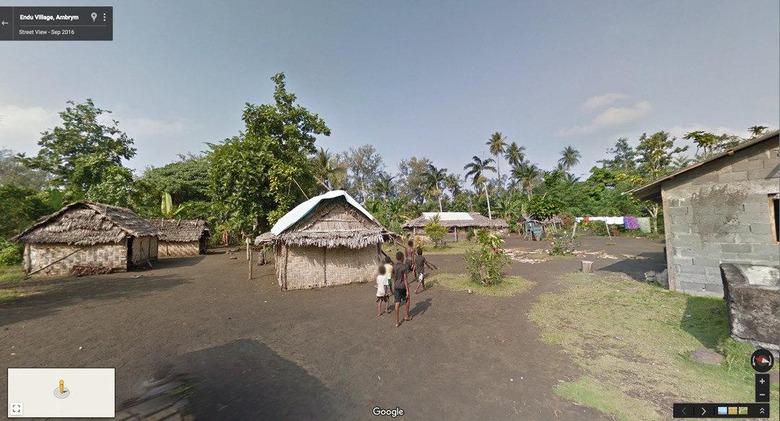 So, yes, there are also streets to be seen, particularly in the local village of Endu. The village and others like it have been hit hard by Cyclone Pam back in 2015. Vanuatu has since then been trying to rebuild and hopes that the influx of tourists and trekkers ready to meet its people and its volcanoes can get it back up on its feet sooner.
SOURCE: Google