Streaming ESPN to your Xbox 360?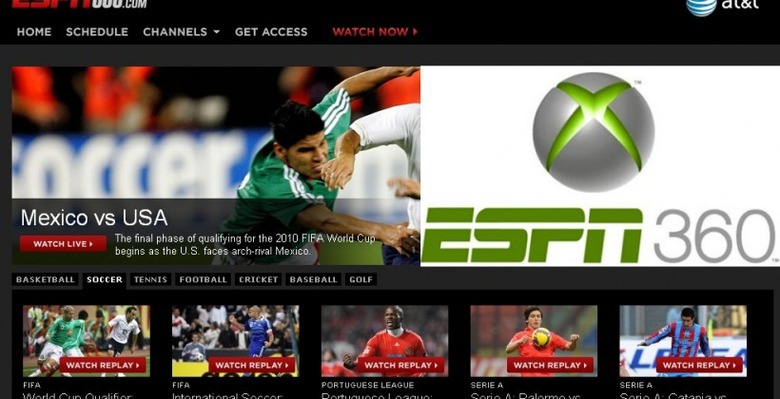 The New York Times reports that Microsoft has held closed-door, in-depth talks with the Walt Disney Company about a certain programming deal with ESPN, with subject matter being ESPN streaming via the Xbox 360 (which the Microsoft execs are convinced is a "media portal for parents and grandparents" as well as a gaming machine for teenagers").
According to the people close to the talks (who have requested anonymity), live streaming of sporting events in the way of the now aptly-christened ESPN 360 (currently not affiliated with the Xbox) could come to the console on a per-subscriber fee, along with Microsoft-created interactive games related to ESPN.
The deal is not on the cards yet, but already video game consoles are already highlighting the aspect of video, rather than the game.  "It's 20 million connected living rooms," said Marc Whitten, the general manager of Xbox Live.  It seems if something like this is bound to happen, with the advent of connectedness nowadays; the narrowing of games, music, movies, onto one platform is something Microsoft has their eyes on.