Strava finally syncs with the Apple Health on the Apple Watch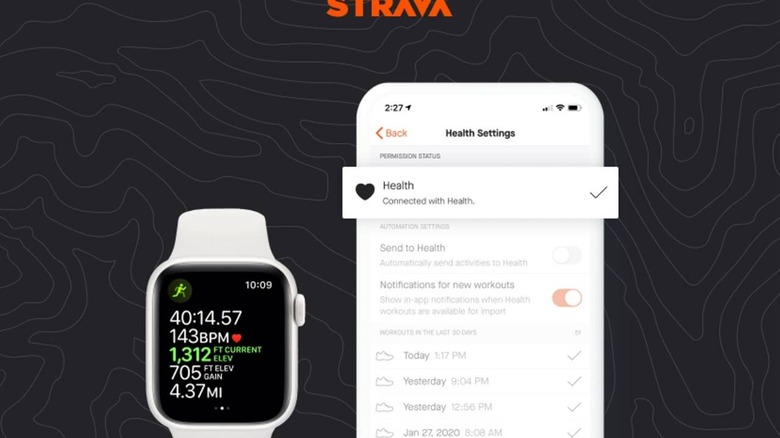 One of the benefits of having a smartwatch these days is being able to track your activities, sometimes even without a paired smartphones in your pocket. Part of that is made possible because of how fitness-related apps sync between phone and wearable or even with the phone's default health app. Fitness app Strava, however, was an outlier in that regard until today. Now it finally allows users to get data from the Apple Health app on the Apple Watch or even send its own data to Apple's Health center.
In contrast to most fitness apps on iOS, Strava was like its own country, keeping its activity tracking data to its itself. It does have an Apple Watch app but that, too, exists in isolation of Apple's broader ecosystem. Strava might have seen that as a proprietary advantage but users see it as one reason not to patronize its ecosystem.
That finally changes today and Strava has announced a deeper integration with Apple's smartphone and smartwatch platforms. Now Strava users can sync their workout data with Apple Health or send Apple Health data to the Strava app. It seems to be a manual process but it might still be better than the previous situation, which was absolutely nothing.
Fortunately, it's a two-way process, allowing Strava users to send their app's data to Apple Health or get Apple Health data into the Strava app. It has to be done manually and separately for each flow, though. Strava also warns that only data that the Apple Watch itself records will sync, leaving third-party activities from Garmin and Swift out.
It's a very small and belated change but it at least increases Strava's likelihood of surviving in a more interconnected digital and mobile world. It probably won't be enough to suddenly convince users of other apps and systems to jump into Strava's arms but it might keep its own users from jumping ship because of it.